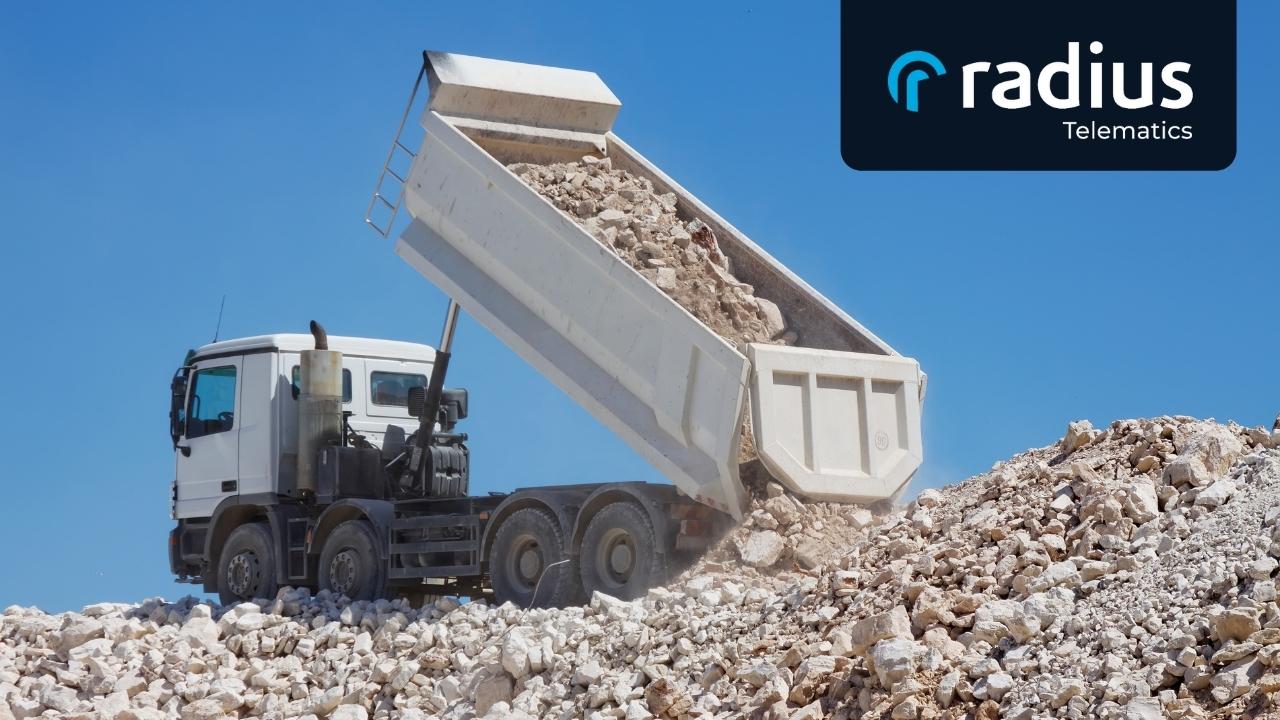 Kinesis from Radius Telematics helps Cereus optimise transport
Cereus, the construction waste transport operator, has equipped its tipper fleet with Kinesis telematics as part of a drive to reduce the environmental impact on the streets of London. The web-based system gives Cereus live and historic vehicle tracking data that is used to optimise utilisation, boost productivity and improve customer service.
Cereus has a number of contracts in the building refurbishment sector, transporting waste following strip-out, fit out and demolition work. The company has won acclaim for its pioneering environmental practices, aiming to reduce landfill by utilising specific Material Recovery Facilities (MRFs) which recycle 80 per cent or more of the waste.
Kinesis, an affordable and easy to use cloud-based service, is used to route the low emission hybrid vehicle fleet to the nearest appropriate MRF. It also provides Cereus with useful management information for ensuring operator compliance, assessing driver performance and monitoring service delivery. The Kinesis technology supports both road and construction accreditations which Cereus is currently aiming to achieve.
Loading in London's congested and parking-restricted streets means that operations are very time critical, customers receive email and text alerts with precise expected arrival times on site. With skips often not viable options in many places, Cereus offers a fast response collection service with vehicles typically on site and loaded in 20 minutes.
Operating in a busy and congested capital city with numerous parking and stopping restrictions means we have to maintain a very tight schedule and real-time control of our transport operations," says Matthew Flowers, Director of Cereus. "Kinesis gives us a vital live view on the fleet allowing us to coordinate operations and keep customers informed so the loading window is achieved. This has a positive effect on our clients as it minimises the disruption or inconvenience to members of the public in and around the site."
Cereus see technology as central to the expansion of the business and the company is looking at a range of mobile applications built around Kinesis. These include electronic weighbridge tickets and time/location stamped photographs of loads with tracking logs to provide an audit trail from customer site to tip. The tracking logs are also proving useful as evidence of arrival and departure times, addressing any subsequent customer queries.
"We've built a reputation as a transparent, environmentally conscious company. We will, for example, follow the waste hierarchy in accordance with our clients' needs" explains Flowers. "Our clients are now striving to achieve environmental and sustainable accreditations to minimise their carbon emissions and ensure the project is sustainable. In both respects, we are aiming to set an example to others and with Kinesis we have the technology to deliver effective service without making any compromises to our environmental ethos."