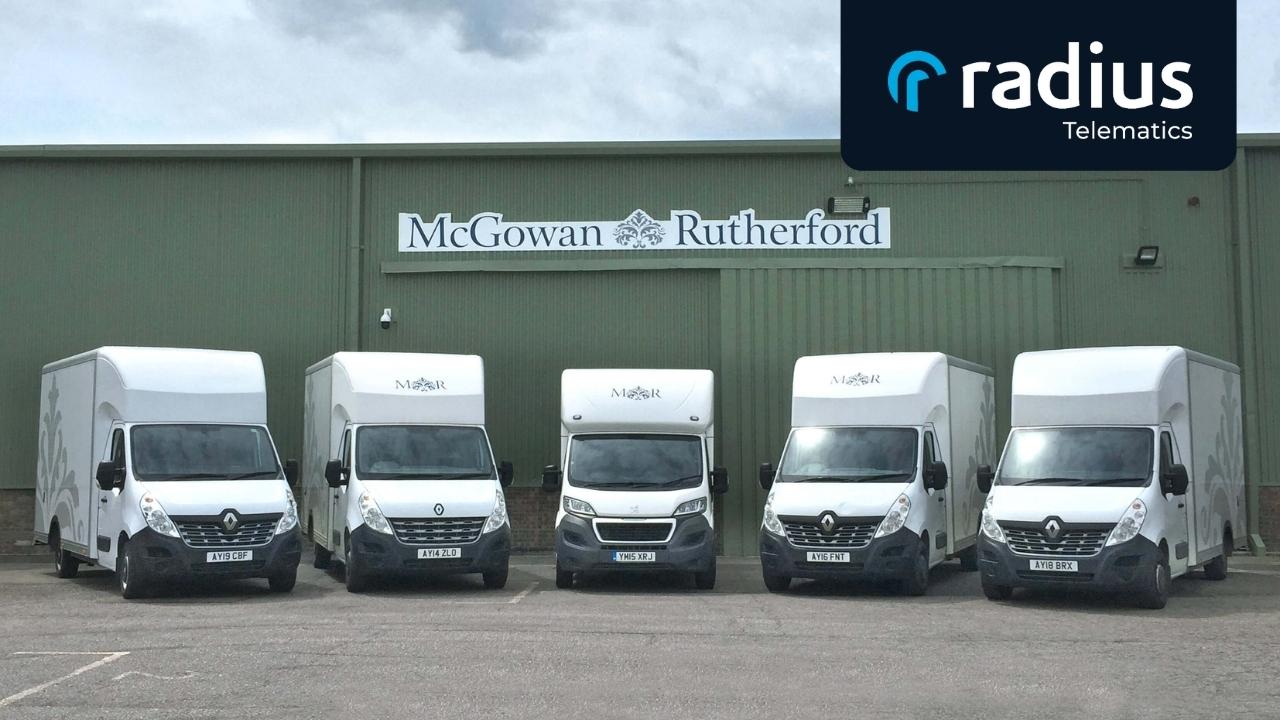 Radius Telematics Shines a Light on McGowan and Rutherford Deliveries
Home interiors wholesalers McGowan and Rutherford has implemented vehicle tracking from Radius Telematics. Based in rural Cambrigdeshire, McGowan and Rutherford offer a wide range of decorative objects to the trade and are focussed on supplying and supporting independent retailers. The company recently adopted the cloud-based telematics service that integrates with fuel cards to help monitor fuel consumption and the management of expenses claims. As well as efficiency improvements for the logistics operation, Kinesis will also help to improve health and safety monitoring of McGowan and Rutherford's drivers.
"Following extensive research we selected Kinesis based on price and performance," commented Michael Druce, Logistics Manager at McGowan and Rutherford. "The integration with our existing fuel cards was also an important consideration."
McGowan and Rutherford supply a wide range of decorative lighting, mirrors and furniture to the trade, sourcing and replicating items from around the world including antiques markets in America and auction houses in the UK and Europe. Recently relocated to new premises just 10 miles north-east of Cambridge, they operate a state of the art 57,000 square foot warehouse facility with new stock arriving on a daily basis.
McGowan and Rutherford possess a fleet of low loader style vans which collect and deliver stock all around the UK clocking up between 2500 and 3500 miles per week. Delivery routes can stretch from county to county and cover the area between Redruth in Cornwall and Inverness in Scotland.
McGowan and Rutherford expect Kinesis will help reduce paperwork associated with credit card or expenses claims and improve the management of fuel. Accurate MPG calculations can help reduce both costs and environmental emissions, while Kinesis also delivers driver performance data. With data on speeding, harsh braking and accelerating and idling, the system can be used to monitor and improve driver behaviour for additional health and safety monitoring and cost control benefits. Kinesis will also help McGowan and Rutherford monitor driver hours, driving times and break periods.
"Kinesis was easy to choose, is easy to use and is easy to access – available on any Internet connected device," continued Michael. "It gives us live location reports, updated every 30 seconds, displayed against an easy to interpret map screen, as well as historic information for checking expenses and monitoring driver hours and behaviour."