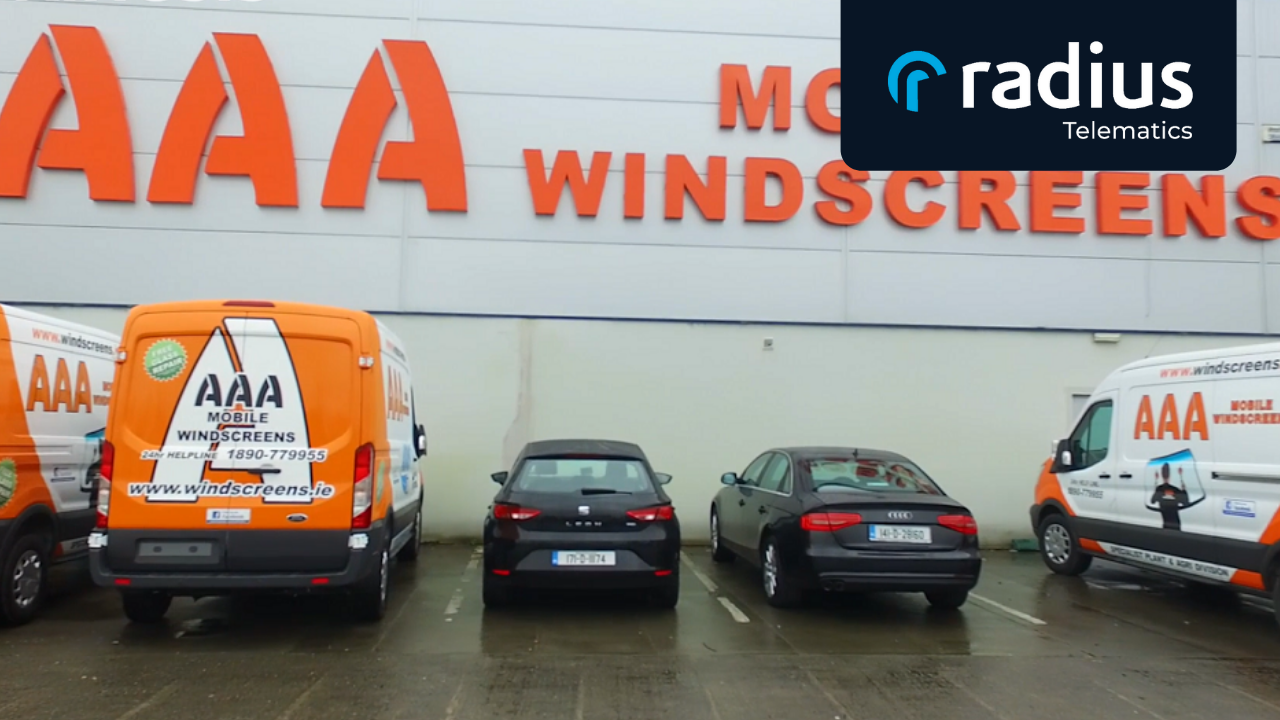 AAA Mobile Windscreens cuts down on vehicle despatch time
Founded in Naas in 1983, AAA Mobile Windscreens is Ireland's longest established mobile windscreen fitting company. Our professional staff offer the fastest response time to anyone that finds themselves in need of our service. AAA Mobile Windscreens pioneered the idea of mobile windscreen fitting in Ireland. We are Irish owned and have had the same owner since day one.
Problem
The issues we had were logistical ones. As we are a large national outfit, it is not possible for each operations supervisor in the control centre to know exactly where each of our technicians and drivers may be at any one time.
Solution
Now, at a glance on our tablets, phones, desktops and wall-mounted monitors, we can identify the exact location of each vehicle at any time. We can also assist in directing our engineers to a customer's location.
We are able to advise our drivers of shorter routes if we see that they are habitually taking a longer route. We can see at any moment in time if an engineer is close to a customer in need so we can provide a speedy service.
Benefits
Improved Productivity
Resource Management
Safer Driving
Favourite Features
Live Maps
Driver Performance
Driver Timesheets