Add cameras to your HGVs and be compliant for London's Direct Vision Standard (DVS)
London is banning HGV blind spots.
As of March 2021, all HGV's operating in Greater London require cameras in order to meet the Direct Vision Standards.
Get a permit to drive within the M25 or pay a £550 fine for driving in Greater London.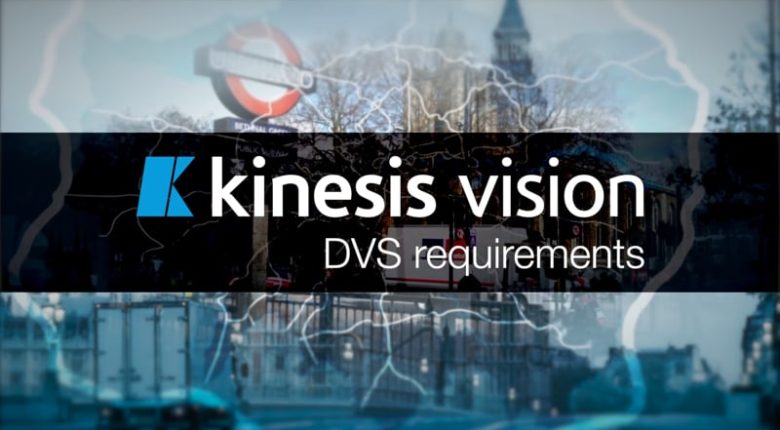 London's Direct Vision Standard explained
The Direct Vision Standard (DVS) is a new law, designed to cut road injuries in London resulting from HGVs with driver blind-spots. As of March 2021, lorry owners must eliminate all blind spots by adding camera equipment and other enhancements to driver vision.
We supply and fit all the camera systems you need and we can advise on your options for a range of budgets. We have a huge variety of cameras and in-cab monitors to make sure your vehicles are not only DVS compliant but less likely to be involved in accidents.
These 'Safe System' upgrades will become even more demanding in 2024. Plan ahead and make the full upgrade in one go, to save money in the long run.
Once HGVs are ungraded as necessary, their owners must get a permit from the Transport for London (TFL) website.
All HGV operators that enter London without the correct safety equipment from March 2021 will be fined £550 every time his vehicle enters Greater London.
Which vehicles does the DVS apply to?
HGVs with a gross vehicle weight (GVW) of 12 tonnes or more
Not vehicles below 12 tonnes
Where exactly does this new law apply?
All roads in Greater London
All 32 London boroughs and the City of London
Every A-road leading into London from the M25
When did this start?
Enforced from March 2021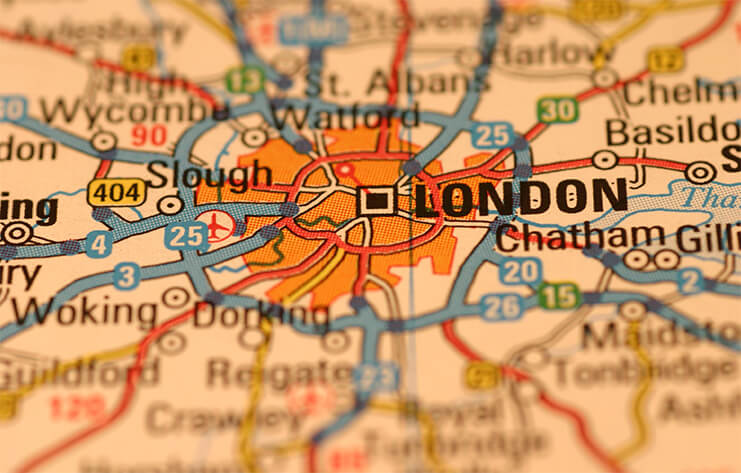 How is this law going to be enforced?
You will be given a permit reference number
Your permit will be an electronic record
HGV license plates will be checked by traffic cameras in Greater London
Owners of HGVs without DVS permits will be fined £550
Why has the DVS been introduced?
26,000 people injured on London roads in 2018 (Source: Transport for London)
63% of cyclist deaths and 25% of pedestrian deaths in London involved HGVs
The Vision Zero plan aims to bring road deaths and injuries in London down to zero by 2041.
How do I get my HGVs ready?
Check your vehicle's star rating.
Purchase 'Safe System' equipment if necessary.
Head over to TFL and apply for a permit online.

How to check your vehicle's star rating
Transport for London (TFL) have given all HGVs a star rating based on objective measurements of how much a driver can see from the cab. The highest rating is 5 and the lowest is 0.
How do I find out a vehicle's star rating?
It is very straightforward. You can check your HGV's star rating here. Just enter the licence plate of the vehicle that you would like to check.
Depending on the vehicle, TFL my not have a record. If they do not, you will have to get a certificate from the manufacturer and send it to TFL. To do this, send the manufacturer your chassis number (VIN), get the star rating certificate from them, and then upload it to the TFL website using the 'make an enquiry' form.
Do I need to upgrade my HGV?
According to guidelines, HGVs rated 1 to 5 stars can currently drive in London and will be given a permit with no enhancements.
If your HGV scores 0 stars you must add 'Safe System' vision equipment before March 2021. We can help you!
Zero stars means the driver seated in the cab has very limited direct vision to his left. He cannot see children, people on bicycles or motorbikes, or even adult females who are within 4.5 metres of his vehicle.
If your HGV scores 1 star or 2 stars you will have to add 'Safe System' vision equipment by 2024. We can help you add this equipment now:
Make your HGVs safer and less likely to suffer damage.
Reduce your drivers' risk of insurance liability claims.
Cut out risk of injuring pedestrians and cyclists.
In 2024 the rules are going to become stricter and the DVS permits for all HGVs with less than 3 stars will expire.
(Permits for vehicles with 3 stars or more will last 10 years.)
The long-term plan is for HGVs to have glass doors and other design modifications, so that the driver's direct vision is greatly increased. The government is working with a large group of vehicle manufacturers to improve the standards for direct vision from HGV cabs.
Add 'Safe System' equipment if your HGV scores 0 stars
To improve your zero star HGV to meet the new law, you MUST make ALL of the additions defined below. Together, they are called the 'Safe System'.
Taking these steps means you increase the driver's vision around the vehicle. You also make people in susceptible situations near the vehicle alert to the risks, and you reduce the probability of severe injury if misfortune happens.
The monitors in the cab must be positioned so the driver can check them without taking his eyes off other significant views for too long while manoeuvring.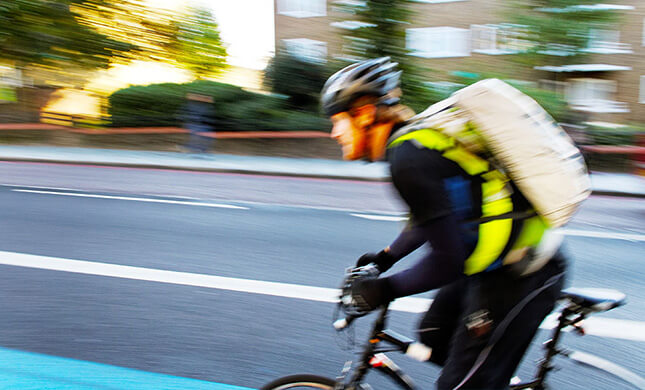 Fit mirrors or a vehicle camera monitoring system to the front and nearside of the HGV
You can select a vehicle camera monitoring system, or mirrors. With our high-quality camera images, your driver will have a better awareness than using mirrors alone. We can advise you and fit the best available technology to your HGVs to meet this safety requirement.
If you choose mirrors, they must be class V mirrors on the nearside of the HGV and a class VI mirror on the front of the vehicle.
Whether you choose mirrors or vehicle cameras, they must comply with UNECE regulation 46.
Please remember that there are NO exceptions to this rule: all vehicle types must be fitted with nearside cameras. A completely operational camera monitoring system must be fitted to the nearside of the vehicle.
Vehicle camera monitoring systems must aim to completely eliminate or reduce the outstanding blind spot on the nearside of the vehicle as far as possible.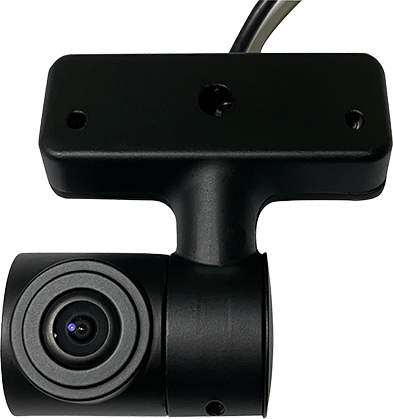 Fit a sensor system to alert the driver to nearby people
A sensor system must be fitted to the nearside of the vehicle so that the driver can be alerted when a road user is in a vulnerable spot near the vehicle. Don't forget, no vehicle type is exempt from this rule.
Sensors on rigid vehicles must cover six metres down the nearside or one metre from the rear of the vehicle, whichever is smaller. Additional front sensors are recommended. Sensors should not be activated by stationary vehicles or non-moving objects such as lampposts.
Add pictorial warning stickers
Adding pictorial stickers and markings to the outside of your HGV can help to warn people they may be in the driver's blind spot.
Fit an audible vehicle manoeuvring warning system
Vehicle manoeuvring warning sirens must be fitted, to warn road users when a vehicle is turning left. The warning system should be 65 to 88 decibels, with a manual on-off switch for use between 11pm and 7am.
Fit flat guard side under-run protection
These panels must be fitted on both sides, to make sure people cannot slip under the vehicle between the wheels. Some tanker-type vehicles which carry fluid and vehicle transporters (including breakdown recovery vehicles) may be exempt.
Apply for your permit online.
When your vehicle is fully upgraded, you can apply for its permit online.
No payment is required to apply for a permit. You will need to enter the following:
Vehicle details (you can enter multiple vehicles in one go, using the spreadsheet template)
Star rating of your HGV
Operator details
Owner contact details
Two photos of the 'safe system' equipment you have installed (if your HGV scores 0 stars).
If your application is rejected, you will be told the reasons and allowed to re-apply.
Permits are registered to vehicles and their owner. This means if you buy an HGV after October 2020, you must apply for a new permit even if the vehicle already has one.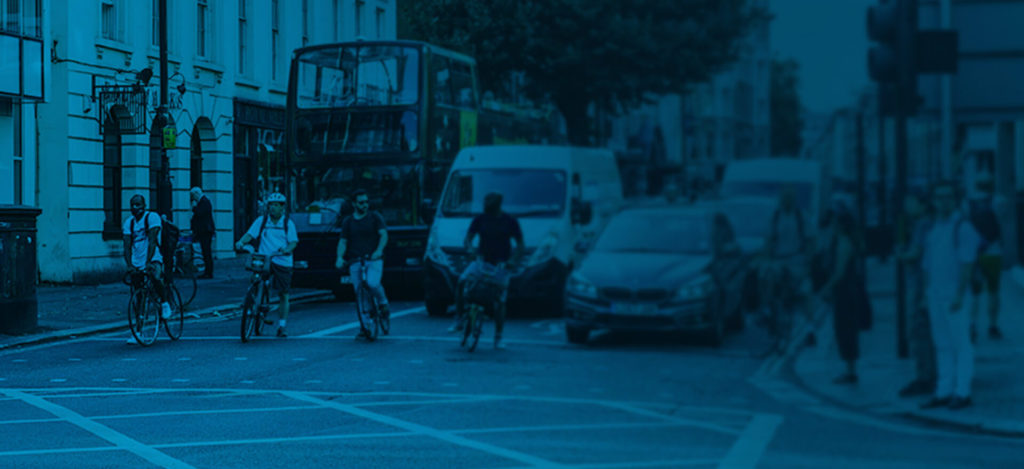 Need help?
Contact us on one of the options below.