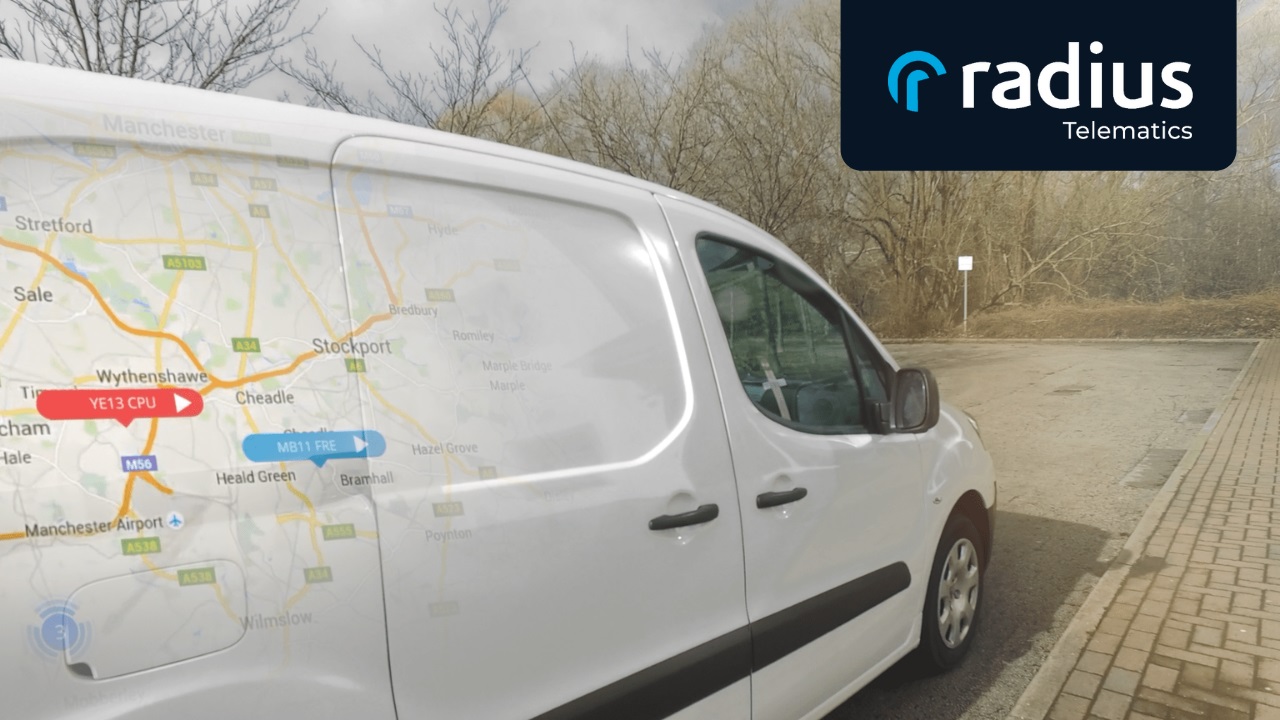 Maximising profits with vehicle tracking for small businesses
Small businesses get a big reward if they utilise telematics data to streamline operations.
You will see a reduction in costs and an increase in productivity by using telematics, even if you only have one vehicle. Experience instant benefits no matter how big or small your business is.
Small fleets and telematics
Any business, no matter the size, will face common issues when managing vehicles, leading to business inefficiencies. This could be anything from fuel costs that spiral out of control to difficulty with an impatient driver.
Yet, the consequences of these problems affect small to medium-sized businesses (SMEs) differently. Budgets are naturally smaller and those who manage your vehicles are often juggling other tasks, too. There are simply fewer resources available to perform regular checks on vehicle performance.
As a forward-thinking small business owner, you will want to closely monitor your business and identify areas where you can improve efficiency. This is where telematics can help you.
Telematics can help your SME in many ways
Let's look at just a few examples:
Manage a mobile workforce
Before telematics, businesses were reliant on their drivers to understand the situation out on the road. Now, it is possible to see all your vehicles from the office or via a mobile app. This means:
More accurate ETAs for delivery or on-site arrival
Less cross-over for workers out in the field
A more productive workforce
More accurate data on mileage
Lower fuel costs
Set alerts for areas of interest
Keeping tabs on vehicles and locations is vital for many companies whether you have 1 vehicle or multiple vehicles.
You can use the geofence feature within your telematics system to ringfence places on the map you want to monitor. This could be the office, a depot or a predefined area. Be alerted when your driver enters or leaves a designated area.
This tool can help with unauthorised use of your vehicles out of hours or with inefficient use of time. It can also be used to keep track of and group supplier visits or adjust sales territories if necessary.
Review driver performance
A telematics device not only tracks your vehicle but can also provide reports on your drivers' behaviour. You will know when they take a corner too sharply, slam the brakes on or pull away too quickly. Some of this behaviour might damage cargo and result in an expensive claim. Other behaviours could impact your business reputation if the driver presents a danger to other road users.
Businesses like yours really value their employees and customers, so this kind of intelligence is not only useful but also necessary. Use telematics to coordinate this information and ensure that your business stands out from the crowd.
Decrease administrative time spent on marrying fuel and mileage
Last but not least, you can use telematics to cut down on administration time. Reliable fleet data is at your fingertips, so you can monitor fuel costs more closely and even integrate the telematics system with your fuel cards. If mileage is a drag, you can quickly separate business and private mileage for your own records which will assist when filing end of year taxes.
We specialise in Telematics for small businesses
For a business owner, both time and money are precious. Neither of these things is a barrier to introducing a reward winning system for your fleet, which will help you to measure your ROI and ultimately increase your bottom line.
Telematics is affordable
Installing telematics in your vehicle's does not have to be expensive if you choose the right telematics provider. With Kinesis, we offer multiple contract options making it easy for you to choose the best option for your business.
Setup is easy
As a working director or part of a team, your time is valuable. Once you've selected your telematics option, installation of the device is quickly handled by a professional fitter. All you need to invest in is a small window of time to become acquainted with the system and there is always a helpful advisor on the other end of the phone should you require any assistance. If you have used any Sat Nav or Maps system in the past, this is a breeze.
Set up your bespoke reports and automate their delivery straight to your inbox. Then sit back and enjoy the feeling of being in full control of your fleet.
Preview the system
There's no reason not to get a quote for telematics. It's affordable, easy to install, and reports are a breeze.
Every small business is different, so you will want to be sure a telematics system can meet your exact requirements.