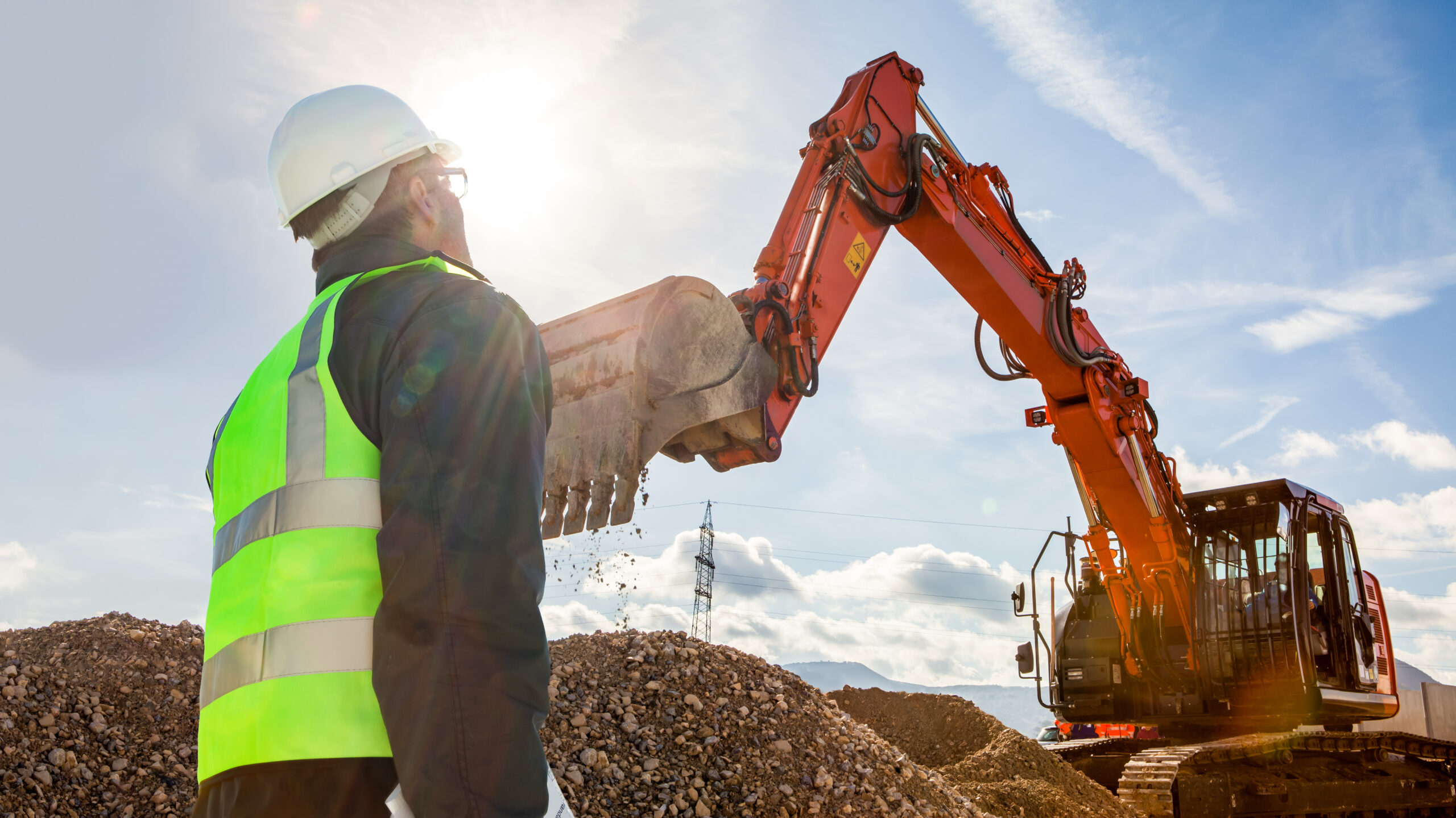 Plant Equipment Tracking – How to Protect Your Business Assets
Moving or fixed, plant equipment is extremely valuable; having it stolen is an option business can't afford. Even if your insurance is good and would cover the costs of your loss, you'd still experience operational losses if your excavator, dumper, or attachment were to be stolen.
An extra layer of protection is always advisable. For this purpose, we designed our GPS tracker for equipment. And if you get GPS plant tracking as part of our telematics solutions, your business can enjoy many benefits.
Some data to consider
Do you know what the chances of recovering stolen plant equipment are? They're as low as 5% if you don't have a proper plant tracking system. In fact, the highest recovery rate for any type of vehicle in the UK is 10%. That's pretty low.
But these numbers change radically when you use GPS tracking for plant equipment. Some stolen vehicle recovery services have high recovery rates.
And our stolen vehicle recovery service has a success rate of up to 95% in recovering our customers' vehicles and assets. We've recovered quite a few over the years. For example, we recovered an expensive telehandler. We were also successful in recovering a 1-ton site dumper. And the examples could continue.

Learn more
Plant tracker types
You can choose the type of asset tracking device you wish from our range of products. There are two basic categories of plant equipment tracking.
1. Stationary assets
We offer specific asset tracking devices that can be fitted to your stationary assets and trigger an alert if the asset is moved. These small devices also alert on the location of the asset at regular intervals.
Our devices are small and discreet and can be attached to almost anything. Moreover, you get powerful plant tracking software for insightful reports and stronger visibility of your asset's whereabouts.
2. Moving assets
Machinery, plant and equipment, excavators, dumpers, or cranes are valuable and indispensable assets. We offer construction equipment tracking to protect your moving assets.
Our neon asset tracking device is small and discreet. It's the ideal equipment tracker that will give you the reassurance your assets are protected. Therefore, you should choose our asset tracking device for plant equipment tracking:
It's battery-operated, which means it can be fitted anywhere on powered or non-powered assets and can be very well hidden.
It can be self-installed as there's no wiring needed, so it can be easily concealed from thieves.
It has a long battery life of up to 5 years and provides daily tracking data.
How does plant equipment tracking work?
Equipment trackers are small and look a lot like a plastic box. Our neon, for example, is no bigger than a box of matches.
An equipment tracker is usually installed into the asset using a very strong magnet or a sticky pad. The idea is to place them where they are impossible to spot, making it very hard for thieves to find them. Plant trackers include a SIM card, battery, radio signalling equipment, movement sensor, and GPS.
The plant tracker sends a signal with its precise location that you can see using the plant tracking software.
Our plant tracking software provides insightful data and presents it in a clear, intuitive, live dashboard. This will help you make effective decisions faster and based on real data.
You'll be able to know if your equipment is working efficiently, you can verify working hours and downtime and make sure your capital is invested in the rights assets.
What is the difference between GPS plant tracking and GPS vehicle tracking?
They both use GPS technology at their core. But there are quite a few big differences between GPS plant tracking and GPS vehicle tracking:
Plant equipment tracking devices are mainly used for security and recovery in case of theft. GPS vehicle tracking can also better manage your employees and vehicles. Unlike vehicle tracking, which continuously shows the vehicle's location, plant trackers indicate the location once a day.
Plant equipment trackers are not hardwired to the asset's battery, so they can be easier to hide. Vehicle tracking devices don't usually have their own independent power source. This is what makes plant trackers the best choice for non-moving assets.
Plant trackers can give a more precise location. This happens because of their continuous radio frequency signal. For this reason, they're often used alongside vehicle tracking and telematics systems.
What are the main benefits of a plant equipment tracking device?
When it comes to benefits, plant trackers don't come short. These are the main business benefits our asset tracking devices can bring you:
Protect assets you offer for hire. If you offer plant equipment for hire or lease, you won't have control over how securely they're kept. Plant equipment tracking will therefore give you additional peace of mind.
There's no limitation on which assets you can protect. Because they're powered independently, asset trackers can be placed on any piece of equipment you want to be tracked.
Never lose company equipment again. If your employees have a habit of misplacing important equipment, an equipment tracker will ensure you'll always find it easily. It sounds unlikely, but the truth is it happens on very large sites or with equipment that is often moved around from one site to another.
Increase the chances of recovering your assets and save money. Plant equipment gets stolen more often than you'd think. And the chances of getting it back are very slim unless you have the equipment tracked.
Don't suffer loss. Get plant equipment tracking together with a recovery service and gain peace of mind. Plus, if you recover your asset, you won't have to make an insurance claim, so your premiums won't increase at renewal.
Why should you choose Radius' asset tracker?
Because we offer a market-leading range of devices to help you manage many assets and secure your important pieces of plant and equipment. Our asset tracking solutions are easy to use and give you greater control over essential business assets.
You can combine our plant equipment tracking with our cutting-edge stolen vehicle recovery service. The ultimate in asset protection and recovery with a 95% success rate. Our stolen vehicle recovery service is Thatcham (S7), and Police Approved (Secured by Design).
It comprises specialist hardware, software and an ongoing subscription service that includes a free deployment of our Investigations Unit in the event of theft to locate your asset and ensure a safe and legal recovery. You'd be protected from theft and wouldn't need to worry about rising insurance costs.
Choose your preferred contact method and get in touch to secure your assets and peace of mind. Send us a message using our online form, call us at 0800 056 4432, or email us at info@radiustelematics.com. Our team of experts will set you up with the best plant tracker and the best services on the market.

Enquire now