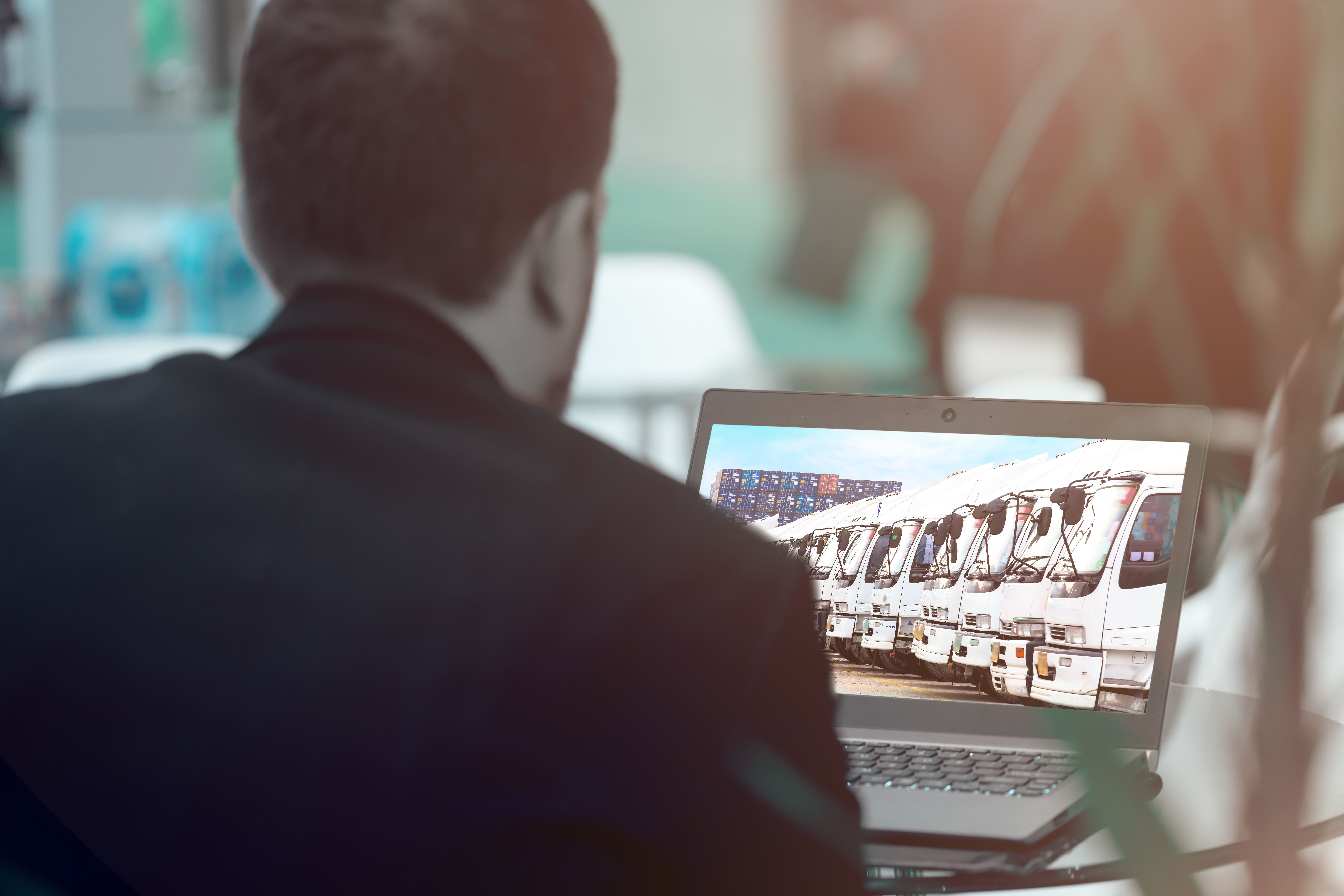 Telematics and Stress: How Telematics Reduces Fleet Management Stress
Fleet management is a challenging job. It requires immense concentration and planning to coordinate multiple vehicles and drivers on different routes. With that, one of the biggest challenges is managing the stress levels of drivers and fleet managers.
Fleet driver stress can significantly impact mental and physical health, leading to exhaustion and even accidents. That can hurt business performance, company reputation and even employee retention.
The main stress-contributing factors in the fleet management industry include:
Striving to meet customer satisfaction
Road safety
Vehicle breakdowns
Cost management
Luckily, technology has advanced, and there are solutions to alleviate fleet-related stress. That's where telematics and fleet management come into play.
Telematics and stress reduction
Telematics is a solution that combines GPS technology for live vehicle tracking, vehicle diagnostics, and real-time data analytics, allowing fleet managers to access insights on the performance and whereabouts of their vehicles and drivers.
But how are telematics and driver stress related? Think of it this way—access to tracking and vehicle data can reduce the stress levels for both drivers and managers, leading to better business outcomes.
These are the main ways telematics can reduce driver stress and thus benefit businesses.
1. Telematics and driver behaviour monitoring
Driver behaviour monitoring is a key feature of telematics. It enables fleet managers to easily track their drivers' behaviour on the road.
It gives you access to real-time data analytics
It can detect harsh braking, accelerating or cornering
It can detect speeding and other risky behaviour
As a fleet manager, you can use this data to identify aggressive or dangerous drivers and determine whether this behaviour is due to fleet driver stress or poor driving discipline. You can quickly address the issue and take corrective actions, such as appropriate driver training.
This can also reduce fleet drivers' stress. It helps them recognise the importance of developing safe driving habits, consequently reducing the risk of accidents and stress levels.
2. Telematics and route optimisation
Being stuck in traffic, arriving late to an unloading, or delivering a package much later than predicted are real stress factors for fleet drivers and managers. Poorly optimised routes usually cause all of these issues.
Cutting-edge telematics systems include a feature that can help reduce this stress—route optimisation.
It helps managers and drivers find the most efficient routes, considering traffic, weather conditions and other factors. With route optimisation, drivers can avoid unfamiliar routes. It helps reduce driver anxiety, allowing them to focus on driving and safety.
This leads to increased productivity, greater job satisfaction and lower stress levels.
3. Telematics and vehicle maintenance
Telematics and fleet management systems help to reduce stress induced by vehicle breakdowns by reporting on fault codes and CAN data. These two powerful telematics features can detect issues before they become significant problems.
Vehicle maintenance reports help you keep fleet vehicles in good condition, reducing the likelihood of breakdowns, which can be stressful for drivers and managers alike.
4. Telematics and fuel management
Optimising routes and monitoring driver behaviour with telematics can help maintain an efficient fuel usage level.
Even more so, our telematics solutions let you integrate fuel cards for better fuel management. You get access to detailed reports that can help to identify the best and worst performing vehicles and drivers. You can break down the data by individual vehicle or into groups and see how much fuel was used, the distance travelled and the fuel efficiency for each vehicle.
This helps fleet managers to reduce their fuel costs and also ensures the drivers are aware of the importance of fuel efficiency.
5. Telematics and customer satisfaction
Customer satisfaction can be a key stress-contributing factor for fleet managers. It can easily lead to fleet driver stress, too. But how are telematics and stress related to customer satisfaction? Telematics can improve customer satisfaction and reduce stress for drivers and managers.
As telematics makes it easy to address issues like tracking vehicle location, fuel efficiency, engine health, driver behaviour, route optimisation and vehicle maintenance, you can have fewer delays, better delivery times and greater customer satisfaction.
Telematics enabled fleet managers to provide accurate ETAs and to respond quickly to any customer questions or queries. It also enables them to dispatch the right vehicle to the right job faster and easier. Ultimately, telematics delivers tangible benefits for drivers, fleet managers and customers alike, making it a win-win situation for all concerned.
Telematics and stress reduction: Best practices for implementing telematics in fleet management
Adopting telematics best practices can reduce stress, lead to improved business performance in terms of productivity, employee retention and brand reputation.
Here are some best practices to follow:
Provide drivers with the necessary training for the correct use of telematics features
Make sure you use the collected data for feedback on driving behaviour
Build trust with drivers and respect their privacy
Customise the reports so you can easily access the information you need
Telematics can help reduce stress levels for fleet managers and drivers alike.
By monitoring driving behaviour, optimising routes, managing vehicle maintenance, managing fuel efficiency and increasing customer satisfaction, telematics is the ideal solution for improving the overall work-life balance of drivers and managers.
Reduce fleet stress levels with instant results
Telematics should not be seen only as a tool to boost your fleet operations but also as a tool to enhance drivers' job satisfaction and effectiveness. It is how it helps reduce stress.
At Radius Telematics, we've got you covered with vehicle tracking solutions for all kinds of businesses.  
It's time to reduce fleet-related stress to the lowest levels possible! Call us at 0800 056 4432 or e-mail us at info@radiustelematics.com. Or just  fill in our quick form, and one of our experts will get back to you. 
Enquire now