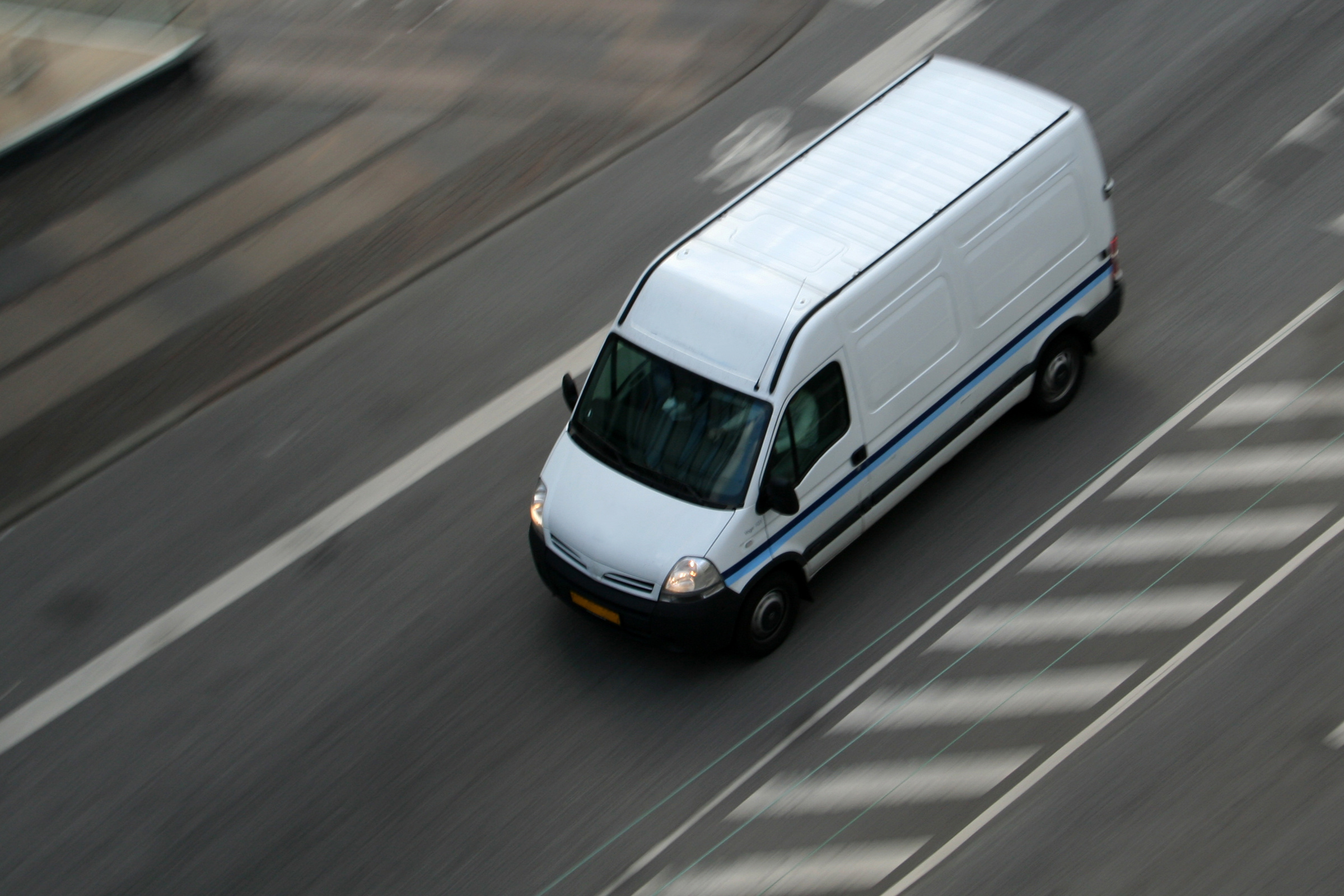 Van Tracking: Why It's Important and What Options You Have
Van tracking means more than merely knowing the location of your vans. It can be a real 'business life saver', providing more benefits than you could imagine.
Van tracking systems have been designed with businesses in mind. They can prove to be a great tool to easily manage crises and deal with issues and customer questions on the spot. They can save you time, and money and make your life easier.
Check out our range of van tracking devices
Van tracking systems for key features to help your business thrive
Van tracking devices are the perfect tools to help you avert crises and solve business issues right away.
Take advantage of key features such as:
Live location of your vans 24/7
Answer questions about ETAs without delay
Find out about accidents or breakdowns immediately
Plan the most efficient journeys
Increase the safety and security of your vehicles and drivers
See vehicle maintenance reports
Manage your fleet with no hassle
Businesses that use a van tracking system have quickly become more appreciative of the benefits tracking for van offers. Information gathered from the van tracking system can help fleet managers run their fleet-related operations more smoothly. It can also help them put together plans to enhance the operations and the fleet's efficiency.
Enquire now
Top benefits of van tracking devices
Van tracking devices are excellent little helpers to ease your day-to-day business operations. There are three main areas in which van tracking systems can help you improve.
Saving time and money with tracking for vans
A van tracking device is an excellent tool to support you on the road and with your admin tasks. You can count on it to improve productivity, save time and reduce costs.
Because it can help you quickly identify better routes with less traffic and avoid roadworks that can delay you, a van tracking device will save you time. Less idle time can mean more trips a day. It can also result in lower fuel consumption. In short, cost savings, less wasted time and increased productivity.
Furthermore, get your admin tasks done quickly. You can find all the information you need in one place, in an easy-to-use management system. From fuel usage reports to driver behaviour scores, everything to help you manage your fleet and business easily.
Improving the safety and security of your vans and drivers
Knowing your vans' locations always can be reassuring. Also, it can be useful to immediately alert the authorities in case your vehicle goes missing or it's stolen. And tracking for vans can increase the chances of recovering your vehicles by up to 90%.
Your drivers also get a safety net with van tracking. The best van tracking systems include a panic button that the driver can quickly press in case of an emergency. Get notified instantly and send assistance without delay.
Get your van tracking system
Keeping customers satisfied using your van tracking system
Most customers appreciate being in the know about the times their deliveries will be made. Being able to provide accurate ETAs and answer customer questions quickly is a great way to exploit your van tracking device.
Customers need to have an ETA on their deliveries so that they can schedule their work around that ETA. If you're delivering cement to a construction site, giving an accurate ETA on the arrival of the cement will help the construction team to organise their operations better that day.
Then, a happy customer is likely to recommend you to others for a job well done!
Get state-of-the-art van tracking systems
At Radius Telematics, we offer solutions for all businesses and vans. Sole traders or large fleets can all find tracking for vans to suit their needs. Choose any of our Kinesis tracking systems and take advantage of the tremendous benefits van tracking has to offer.
1 – Atom – the easy self-installed van tracking device
Our Kinesis Atom tracking device is a very popular choice for sole traders and SME businesses. It's easy to install it yourself. You simply attach it to the battery terminals and you're ready to go. No need to wait around for a professional and experience any downtime.
Benefit from key advantages, such as:
Live location. Use our web-based platform to know where your vans are 24/7 with an accuracy of within 3 metres. You can filter by the individual driver and vehicle registration.
Journey history. See exactly where your vans have been and when within the last 30 days.
Location alerts. Be notified when your vans enter or leave a specific area or set a perimeter around a specific location.
Driver app. Help your drivers easily differentiate between business use and private mileage if they use the vans for mixed use.
Speeding reports. Get ratings to show if a driver is abusing your vehicle, leading to costly repairs.
Buy now
2 – Kinesis and Kinesis Pro van tracking systems
Our Kinesis range offers something for all types of business and all types of vehicles.
Kinesis for van tracking is a best-selling fleet and driver management solution that's suitable not only for large companies but for SMEs as well. Kinesis Pro is the ideal choice if you manage a large fleet.
Van tracking systems give you a complete view of your fleet of vans and full flexibility on the features you need. They greatly simplify your business operations overall.
Focus on your business operations and manage your fleet and drivers more easily with key features like:
Live location of all your vans 24/7
Journey history for the last 30 days
Geofences and location alerts for increased security of your vans
Speeding and driver behaviour reports staying on top of any issues
Driver ID so you can review the performance of individuals who all use the same pool of vehicles
Fuel card integration for an unparalleled picture of fuel spending and vehicle activity
Camera integration for undeniable evidence in case of incidents
Performance monitoring to easily improve overall efficiency
If you happen to manage a large fleet of vans, take it up a notch and go for Kinesis Pro. On top of all the features mentioned above, this is what it brings extra to the table:
CAN data to review information like fault codes, braking, speed, revolutions per minute (RPM), fuel consumption and more
Fault code data that will make you aware of any faults or problems that arise
Temperature monitoring to keep an eye on your sensitive cargo
Tachograph data download to improve compliance and remove the need to physically collect cards
Buy now
Change the way you manage your vans with van tracking and Radius
No matter what size your business is, if vans are a big part of your business operations, it's time you considered van tracking.
We customised our solutions to help business owners and fleet managers improve the way they're running their operations. Our customers were able to see the benefit of their investment right away.
You too can take advantage of these benefits, increase efficiency and reduce costs. Contact us now and our team of experts will be happy to set you up with a cutting-edge van tracking system.