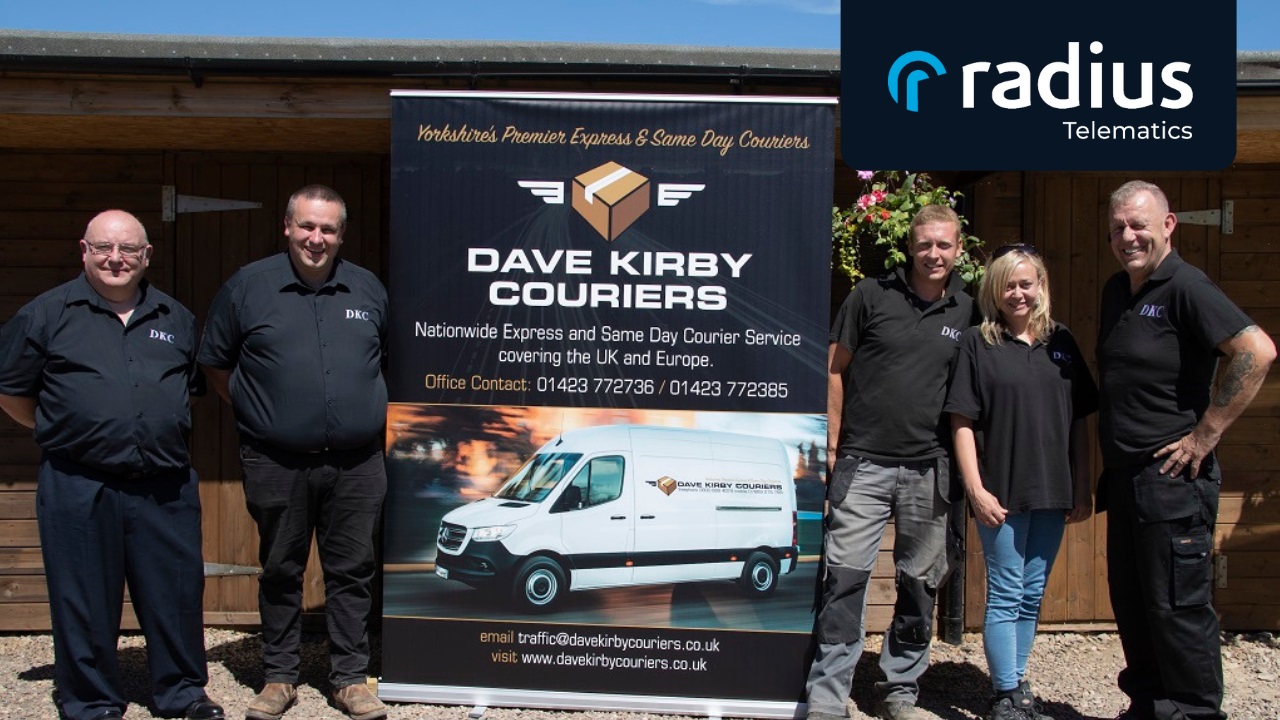 Chosen for ease of use and value for money, Kinesis vehicle tracking and telematics systems are delivering real-time, business-critical information for Dave Kirby Couriers, one of the UK's major independent courier companies.
Problem
Dave Kirby Couriers operates its own fleet of delivery vehicles, ranging in size from cars to arctic trucks, and small vans to fixed body lorries. According to Andrew Dennis, the Account Director at the Yorkshire based firm, before Kinesis, the management team spent a lot of time on the phone to drivers asking where they thought they were and when they expected to finish their current job.
Solution
With the use of Kinesis, Andrew and his team have gained real-time visibility of the entire mobile operation. They are now able to access vehicle and driver performance data and respond to customer requests with accurate and timely insight.
"There are other systems out there, but Kinesis offers value for money and more functionality than other solutions – which is why we picked it and why we'll stay with it," Dennis concluded. "Kinesis offers everything I want at the right price and I would recommend it to any company that has a fleet!"
Benefits
Vehicle location updates every 30 seconds
Accurate and timely insight
Improved customer service levels
Favourite Feature
Live Map
Real Time Alerts
Mobile App