Driving while tired or exhausted is dangerous and is one of the leading causes of death on Australian roads, emphasising the significance of fatigue management. Driver weariness or a fatigue-related crash is six times more common in night shift drivers. Long-distance truck drivers are an outstanding example of this.
The integration of Radius Telematics with the Logmaster System presents an unprecedented opportunity for businesses to elevate their fatigue management practices. By synergizing telematics insights with the comprehensive capabilities of the Logmaster EWD, businesses can achieve enhanced safety, streamlined operations, and regulatory compliance.
Effortless Compliance with Radius Logmaster:
Your Ultimate Electronic Work Diary Solution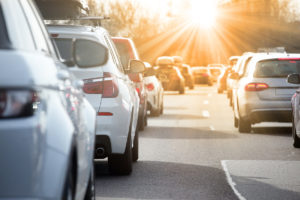 Real-Time Precision, Accurate Data:
Bid farewell to uncertainty around data collection. Telematics-Integrated EWD empowers your fleet management with real-time input and updates. By Geo-tagging, shift duration logging, and license renewal reminders, you can ensure that your records remain consistently accurate.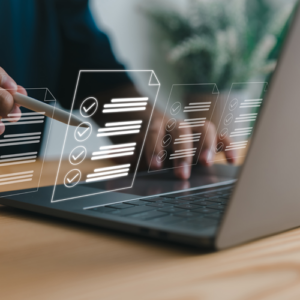 A Paperwork-Free Future:
Our Telematics-Integrated EWD eradicates the need for written work diaries that require physical delivery to the office. Instead, the system automates the direct transmission of driver work and rest information to the record keeper. Mandatory driver fitness declarations and vehicle pre-start checklists are also digitalised.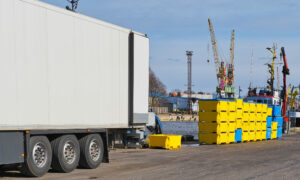 Feature-Rich Advantages:
We go beyond mere compliance, offering a treasure trove of features that will elevate your EWD system to unprecedented heights. From manual paper log entry to user depot structure configuration, and from driver statistics to fraud protection, we cater to your diverse needs. Record keeper alerts and out-of-coverage usability are just a glimpse of the myriad improvements this EWD solution brings to the table.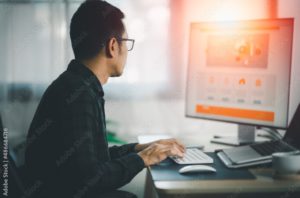 Seamless Deployment and Installation:
Embracing innovation has never been easier as your drivers can effortlessly download the app from the Google Play Store or Apple App Store, connecting seamlessly with your business. Flexibility shines through as it works with any smartphone or tablet running Android or iOS – no need for specific equipment. Stay compliant without the hassle.
Seamless Reporting:
Radius Logmaster revolutionizes reporting by providing a comprehensive electronic work diary. Generating reports becomes a breeze with real-time information available at your fingertips, businesses can now enjoy a comprehensive overview of driver shifts, rest periods, and operational status.
The synergy between telematics and Logmaster ensures accurate records, eliminating uncertainties and enabling swift, informed decisions.
Enquire now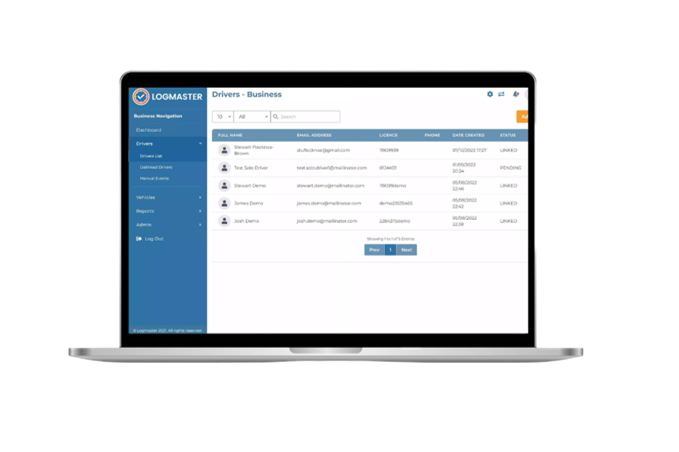 Automated logbook processing:
Our Logmaster system is designed to save your business time and money. Leveraging the integrated Radius Logmaster EWD, telematics-equipped fleets can effortlessly maintain compliance with regulations.
As the telematics system gathers data on driver behaviour and vehicle performance, the Logmaster EWD seamlessly records this information, ensuring adherence to rest and work-hour regulations. The result? Automated compliance, reduced administrative burdens, and minimized risk of violations.
Enquire now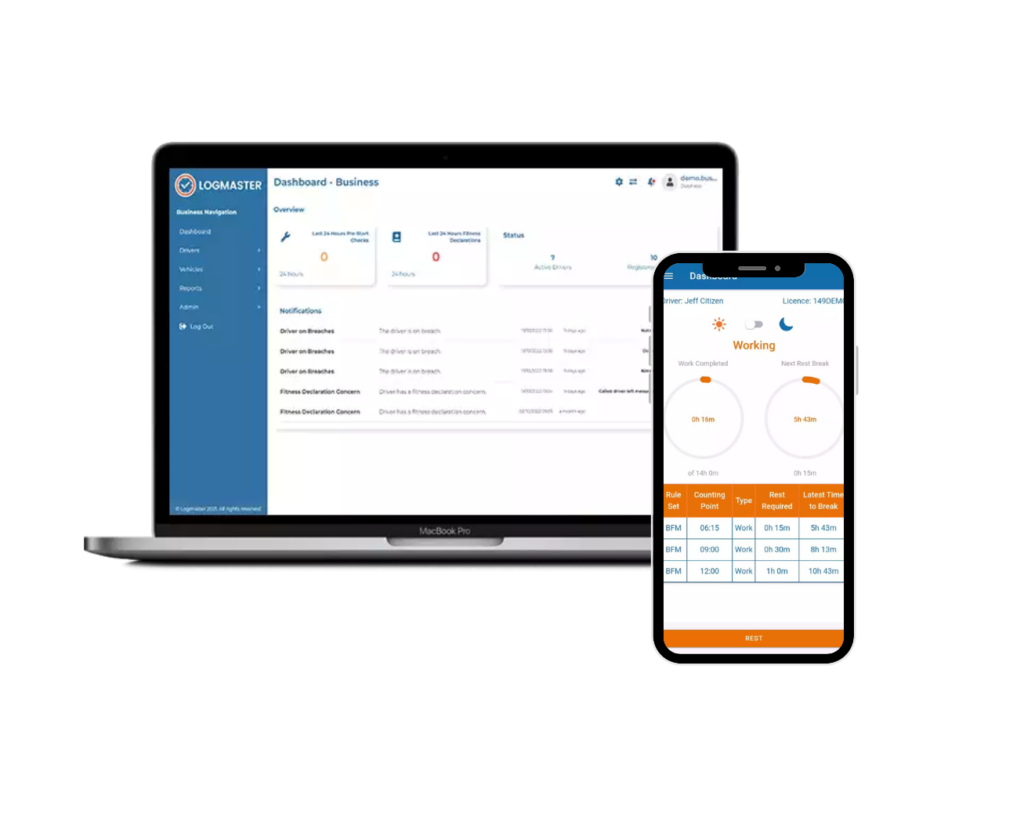 Holistic Efficiency:
With Radius Logmaster and telematics working in tandem, businesses experience a holistic boost in efficiency. Telematics technology provides real-time insights into driver fatique, route optimization, and vehicle health.
These invaluable metrics seamlessly integrate into the Logmaster EWD, offering a comprehensive overview of operations. This integration enables proactive management, allowing businesses to optimize routes, reduce fuel consumption, and maximize uptime.
Enquire now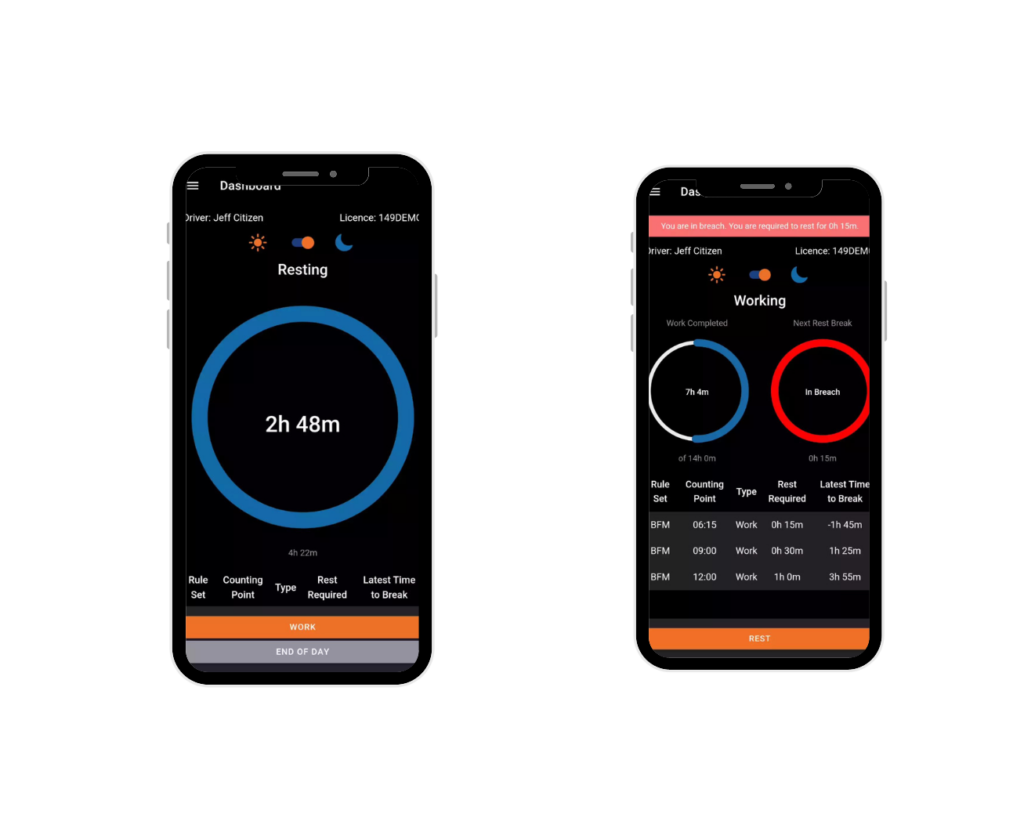 Secure Cloud-Based Technology:
Rest easy knowing that your electronic work diary records are securely stored on the cloud with Radius Logmaster. Say goodbye to the risks of loss or destruction that come with traditional methods.
Access your records from any location, at any time, providing unmatched convenience. The cloud-based system ensures that your records are consistently accurate and automatically updated.
Enquire now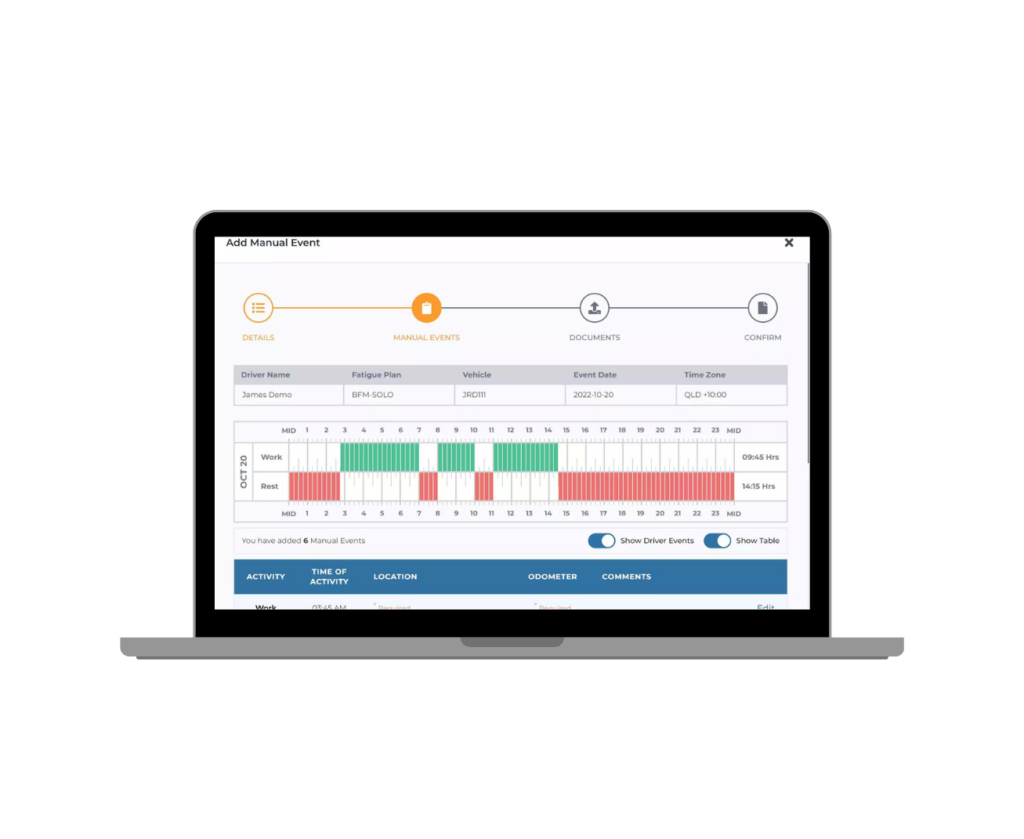 Need help?
Contact us using one of the options below.