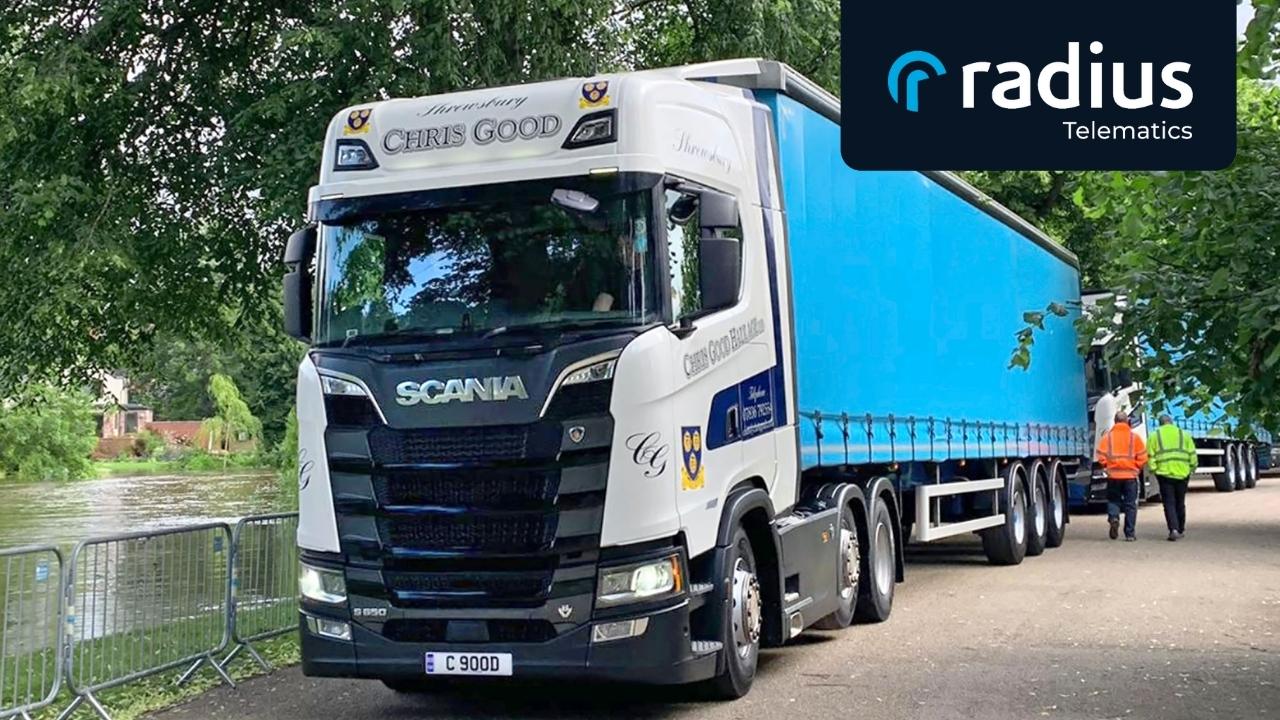 Chris Good Haulage won over by benefits of telematics
Shrewsbury-based Chris Good Haulage is reporting improvements in driver behaviour, security and fleet efficiency since implementing the Kinesis vehicle telematics solution.
Owner Chris Good says he was "initially sceptical" about telematics, with trusted drivers and a small, state-of-the-art fleet. "However, Kinesis offered an excellent deal and I am now a tracking convert," he says.
Prior to implementing the solution, he was usually only aware of poor driving standards after a communication from a member of the public, and it was difficult to address without precise information.
"Using Kinesis, I see exactly when and where the issue occurred and work with the driver to improved standards and reduce risk," says Good. "The Kinesis solution allows me to work with my drivers to eliminate behaviour that may be unsafe, unfriendly to other road users and, quite frankly, costly."
Kinesis measures four driving criteria; speeding, harsh breaking, acceleration and idling. Reports can be run over a user-specified time period and drivers can be rated with a score out of 100.
Chris Good Haulage also makes use of the Kinesis alerts and geofencing options, with real-time notifications if a truck leaves a defined area, such as the company yard, enters a restricted area or arrives at a pre-defined destination.
The system also offers live traffic alerts and congestion reports, and real-time communications with drivers.
Kinesis was launched in 2015 and is a division of UK Fuels. The system can be integrated with fuel cards to improve administration of fuel-related expenses.
To read the full article click here