Do you care about improving your reputation and providing better customer service? Are you looking for solutions to increase the security of your deliveries and drivers? If so, it's time to look into vehicle tracking combined with dash cams. This technology has many benefits, from increased safety to accountability and efficiency.
Enquire now
Vehicle tracking with dash cams for the delivery industry
Vehicle tracking has many advantages but combined with dash cams;, it can take safety, efficiency and profitability to the next level. GPS tracking for delivery vehicles can help couriers and delivery fleet managers to optimise their routing, reduce mileage and improve delivery times. Dash cams can save couriers lots of trouble. They provide evidence in case of an accident and capture footage of vandalism, theft and other incidents. They can help you avoid many legal issues.
We offer a range of high-quality vehicle tracking and dash cam solutions that can be specifically tailored to the needs of each business. Get vehicle tracking and the best dash cam for delivery drivers in the same package, so you can have peace of mind and drive with confidence. 
Enquire now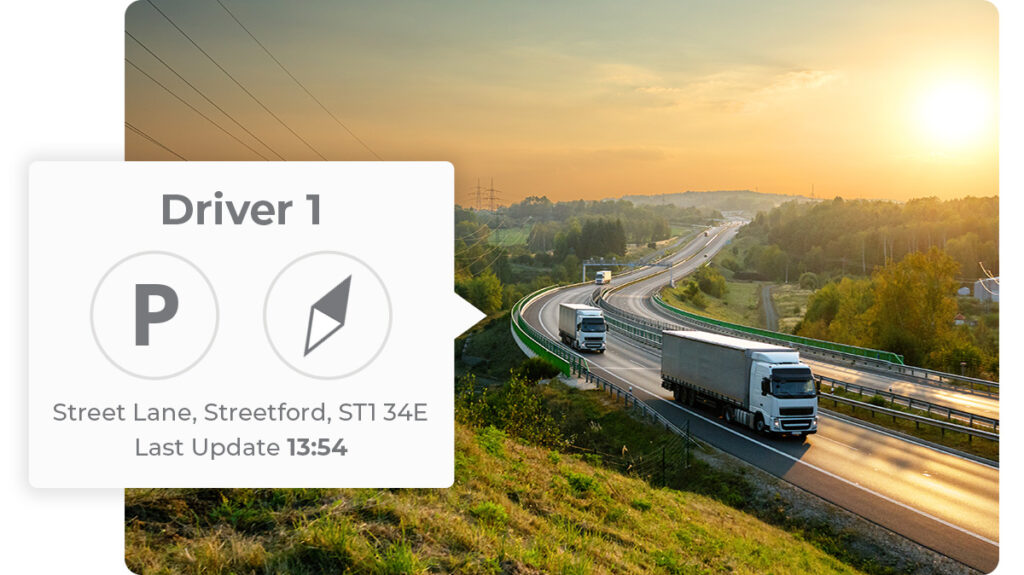 Why couriers choose vehicle tracking and dash cams from Radius Telematics
Greater control
A complete view of your delivery vehicles and your drivers' behaviour puts you in greater control of your business.
Lower insurance
Vehicle tracking and dash cams for couriers and other businesses can help significantly reduce insurance premiums and the number of false claims.
Increase security
Get alerted if a delivery vehicle deviates from its route and protect your most valuable and important assets.
Protect drivers
Provide couriers with the reassurance their journeys are being recorded, helping to protect them and be safer on the road.
Reduce costs for your delivery business
Vehicle tracking helps you to identify inefficient routes and improve your routing options. This helps couriers stay on schedule with their deliveries, avoid traffic congestions and save a on fuel costs.
Adding to that, dash cams for couriers can capture footage of any incidents, making it easy to prove who was at fault. They provide crystal clear footage even in bad weather conditions, helping you to prove false claims, prevent being exploited and lower insurance costs.
Enquire now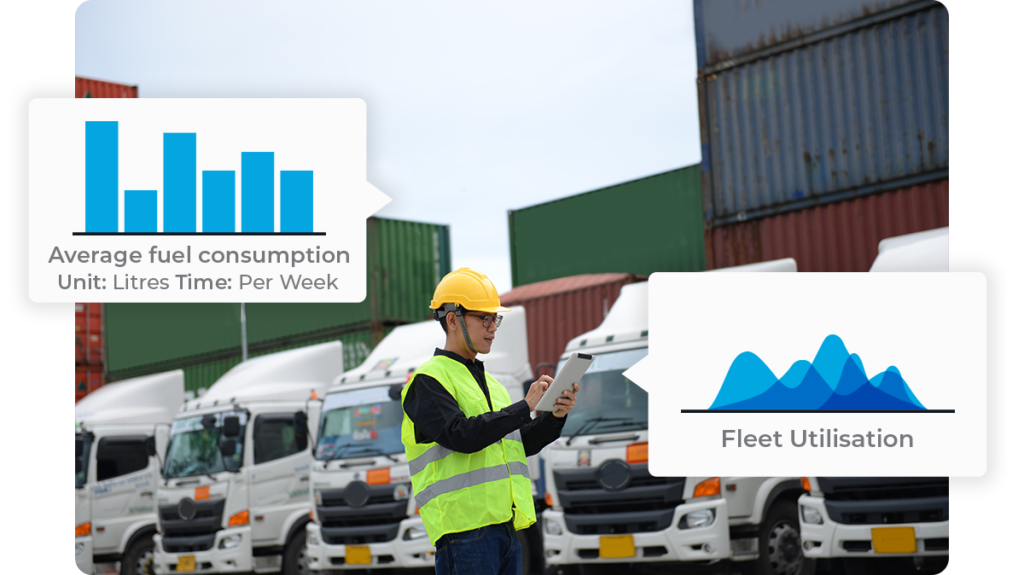 Improved safety and efficiency
Vehicle tracking combined with dash cams increases safety for the driver. GPS tracking for delivery vehicles allows managers to monitor a driver's speed and location in real-time. A dash cam can capture footage of any incidents that may occur while driving, giving the driver and the company evidence in case of legal action or insurance claims.
Additionally, vehicle tracking and dash cams can provide accountability for deliveries, ensuring that the package reaches its intended recipient at the scheduled time. GPS tracking reduces the risk of lost or stolen packages, while dash cams let you verify a package was delivered on time and in good condition.
Enquire now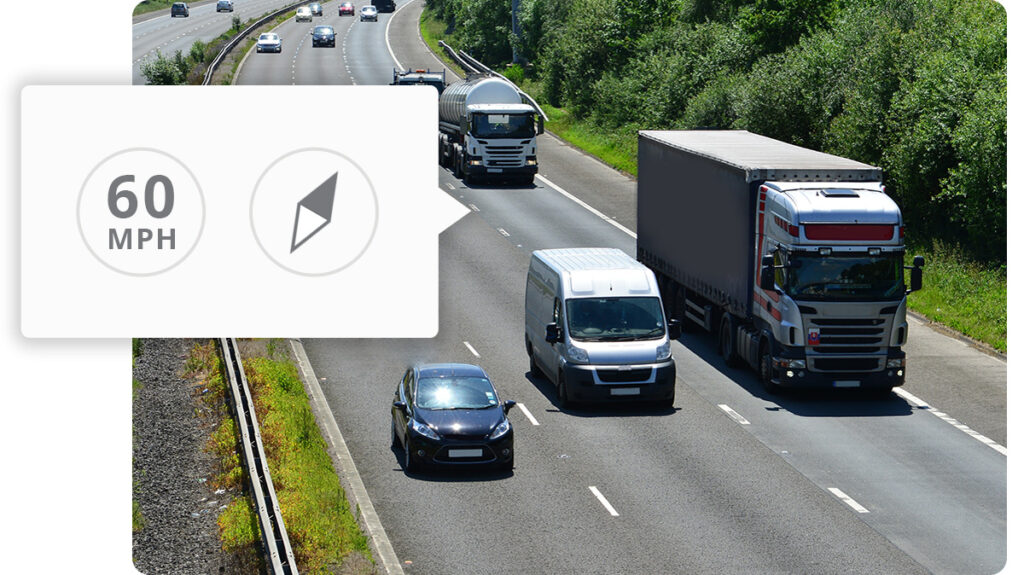 Access video footage from anywhere, at any time
Vehicle tracking means you can track your delivery vehicles in real-time and find out quickly about any incident. But imagine being able to watch video footage immediately after an incident and react instantly for the best outcome. No need to wait around for your delivery driver to come back to the depot to download footage. 
Our Radius Telematics range of dash cams allow you to do just that – download video remotely. All you need to do is select a date and time and download footage on your device wherever you are.
Enquire now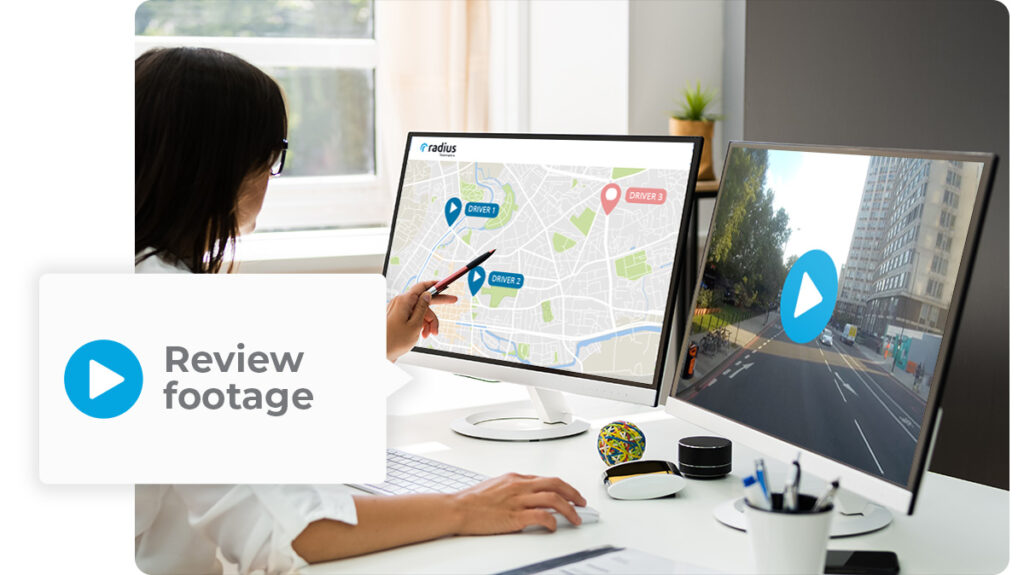 Dash cams with Driver Distraction AI included
Staying alert and focused on the road is important, but it can be challenging when you drive all day long. Driver behaviour reports are included in our vehicle tracking solution and help to reduce dangerous driving behaviour. With the latest driver distraction dash cams technology,  you can keep an eye on your drivers and detect early signs of fatigue and distraction or catch them red-handed if they're making phone calls while driving. 
Our dash cams include Driver Distraction AI (DDAI), which monitors drivers' behaviour in real-time and alerts the drivers if it detects signs of distraction and fatigue. It also transmits data to a platform so you can access and view it any time you wish.
Learn more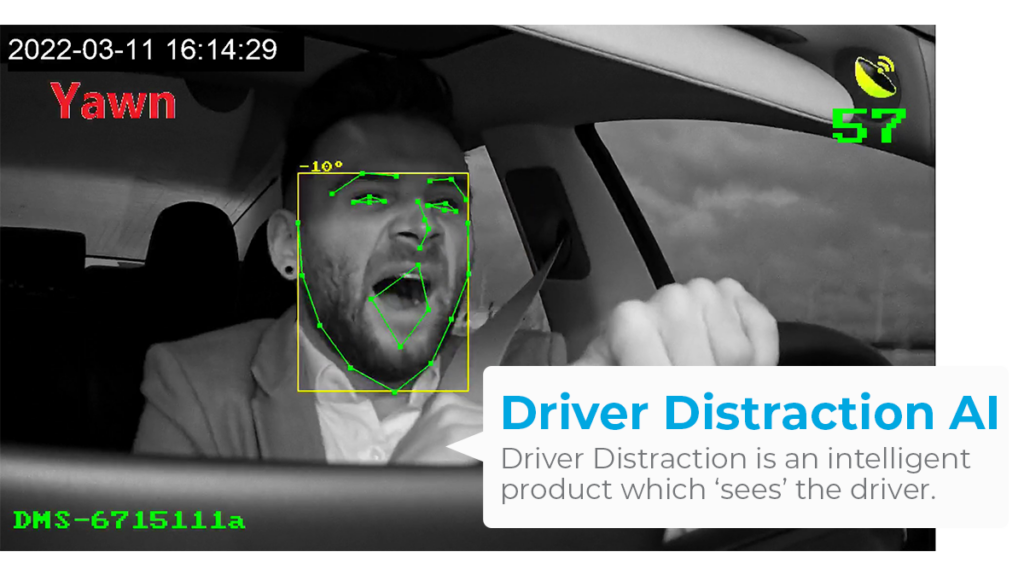 Wide range of vehicle tracking and dash cams for couriers
Combining vehicle tracking and dash cams can offer a significant boost to couriers' efficiency. GPS tracking for delivery vehicles can help companies optimize their routes and reduce delivery times, improving customer satisfaction. The dash cam can allow drivers to monitor their own driving habits, providing them with valuable feedback on their driving style and fuel efficiency. Finally, these technologies combined can provide peace of mind. Drivers can feel more secure knowing that their safety is being monitored and companies can rest easy knowing their packages are being delivered on time and in good condition.
Choose from our range of vehicle tracking systems to boost your delivery operations and add dash cams to complete your solution and reap all the benefits of these two technologies. 
Enquire now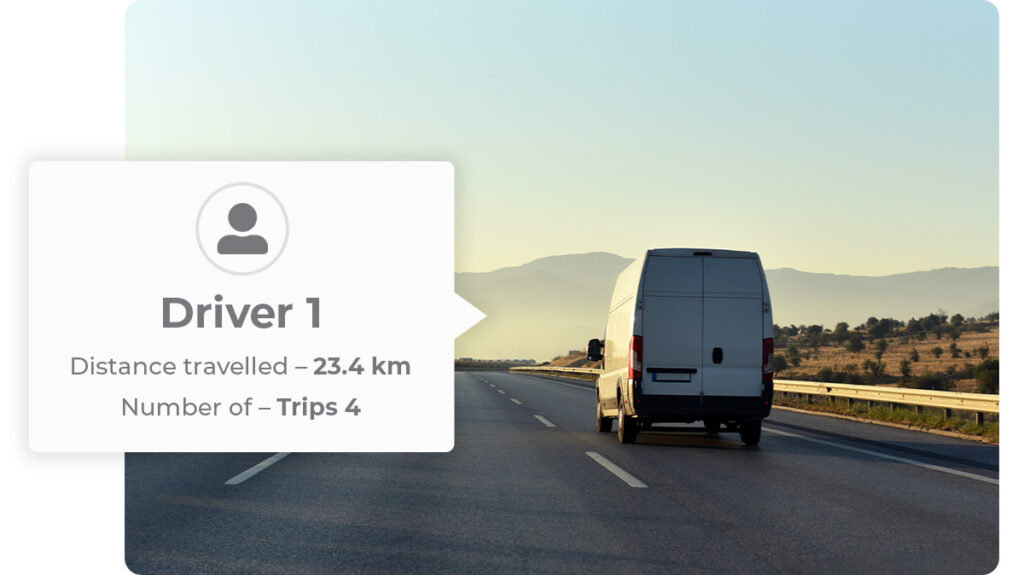 What our customers have to say about us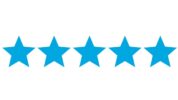 "We initially purchased a vehicle multicamera system quickly followed by GPS tracking and driver monitoring for our service vans."
Director, Servicing Company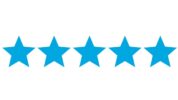 "Managing a rapidly growing fleet requires reliable and trustworthy supplier relations. With this in mind, Radius Telematics was recommended to us as a strong reliable supplier of tracking and vehicle cameras."
Manager, Fleet Company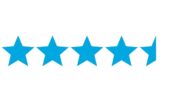 "I am more than happy with Radius Telematics. For the customer service, I give Radius ten out of ten, and for all your services I give you ten out of ten!"
Managing Director, Van Leasing Company
Need help?
Use our help me choose wizard or contact us on one of the options below.