Overcome the challenges that the transportation and logistics industries face with our cutting-edge tracking systems. Vehicle tracking and telematics are the ultimate solutions for businesses in these sectors, helping them keep track of their vehicles and drivers while optimising their operations.  
Enquire now
Transport vehicle tracking system helps track deliveries and improve efficiency
Take control of your fleet – take advantage of our vehicle tracking and telematics systems to streamline your operations, reduce costs and increase efficiency.
Monitor your vehicles' routes and see where you have better alternatives. Keep an eye on your vehicles' locations at all times to ensure they're on schedule or to act fast if there are any delays in delivering the cargo.
Enquire now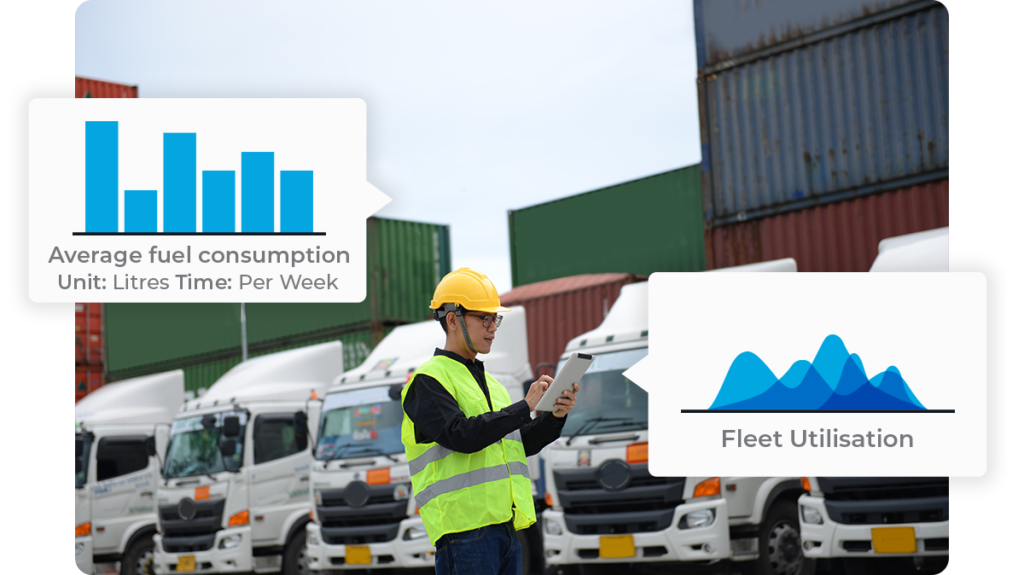 Why our transportation customers use vehicle tracking from Radius Telematics
Greater control
A complete view of your vehicles and drivers' behaviour puts you in greater control of your transportation business.
Fleet flexibility
Transport vehicle tracking systems allow you to easily change a route to avoid delays or dispatch a vehicle to load urgent cargo.
Increase security
Use vehicle tracking to get alerted if a vehicle is not where it should be to protect your most valuable and important assets.
Reduce costs
Monitor MPG and vehicle performance with a GPS vehicle tracker and reduce inefficient driving that increases fuel costs.
HGV tracking systems with remote
tacho download
Truck tracking helps promote driver safety. You can monitor your drivers' hours, rest periods and availability, keeping your drivers safe and your fleet highly efficient. 
Our Kinesis Pro fleet management solution has been specifically designed for larger fleets or fleets requiring more complex diagnostic information—Kinesis Pro allows instant, automatic and remote digital tachograph downloads for lorry tracking. Get relevant information about driver and vehicle activities at the touch of a button and ensure compliance with the European driving regulations and Working Time Directive GB.
View Kinesis Pro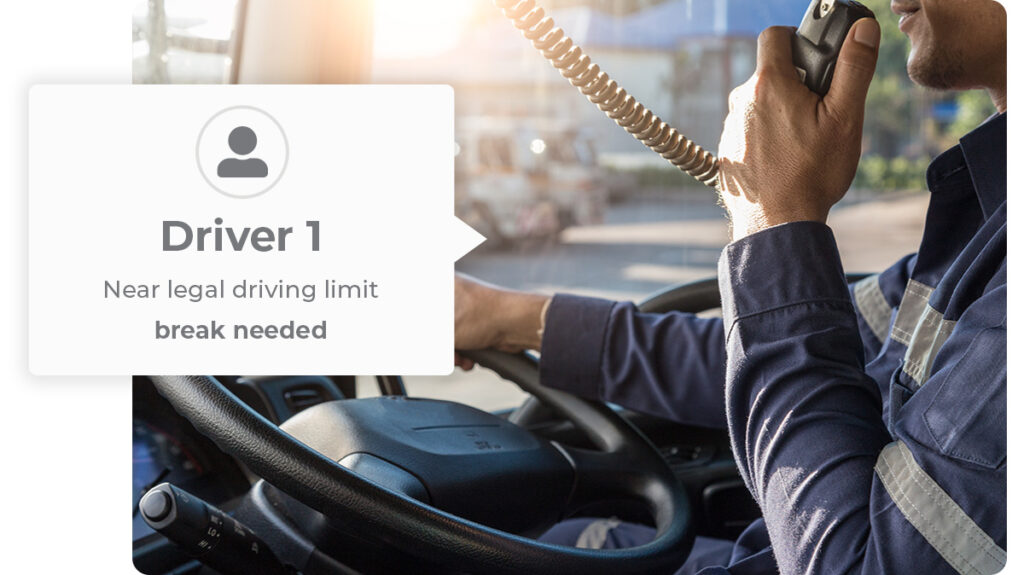 Temperature monitoring
with a t
ransport vehicle tracking system
Suppose your trucks or vans carry temperature-sensitive goods like medical products, meats, dairy, fresh fruit or other similar cargo. In that case, you need a tracker that can help to monitor how cold or hot it gets and any significant fluctuations in temperature. 
Our telematics solution includes temperature monitoring to ensure your cargo stays fresh and gives you peace of mind. You can set specific alerts triggered by temperature threshold changes, changes over time, and manual overrides of temperature.
Enquire now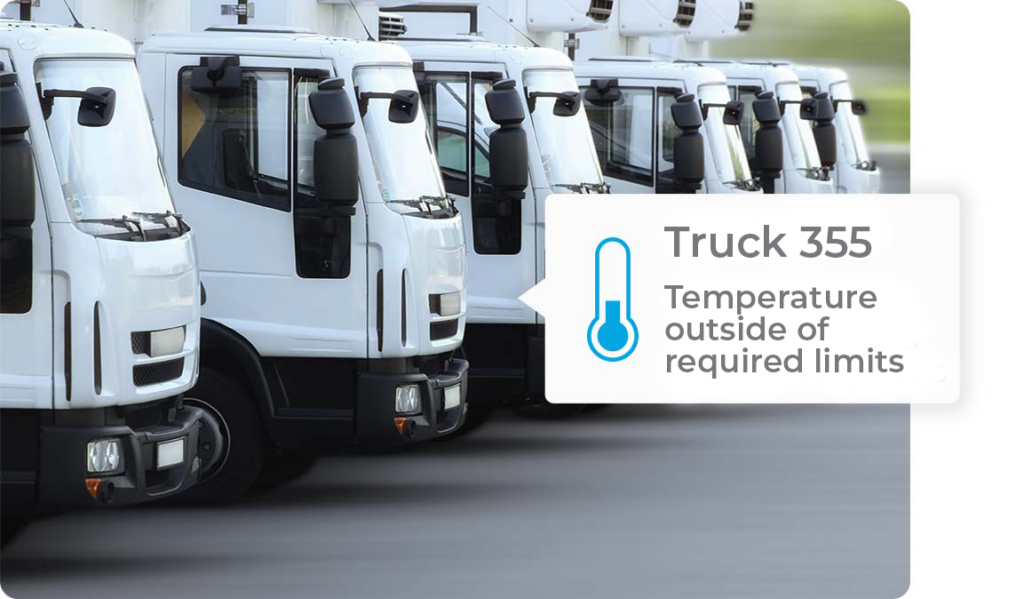 Better fleet management when you track transport vehicles
As a fleet manager or owner, you understand the importance of tracking your vehicles, keeping an eye on driver behaviour and optimising routes to ensure timely deliveries and the safety of goods.
Our vehicle tracking solutions include powerful software that makes monitoring all aspects of your fleet easy. Check vehicle location, get speeding reports, view driver scores, remotely download tachograph data, see journey history, fault codes and more. In a word, get all the information you need in easy-to-read reports to control and manage your fleet better and easier.
Enquire now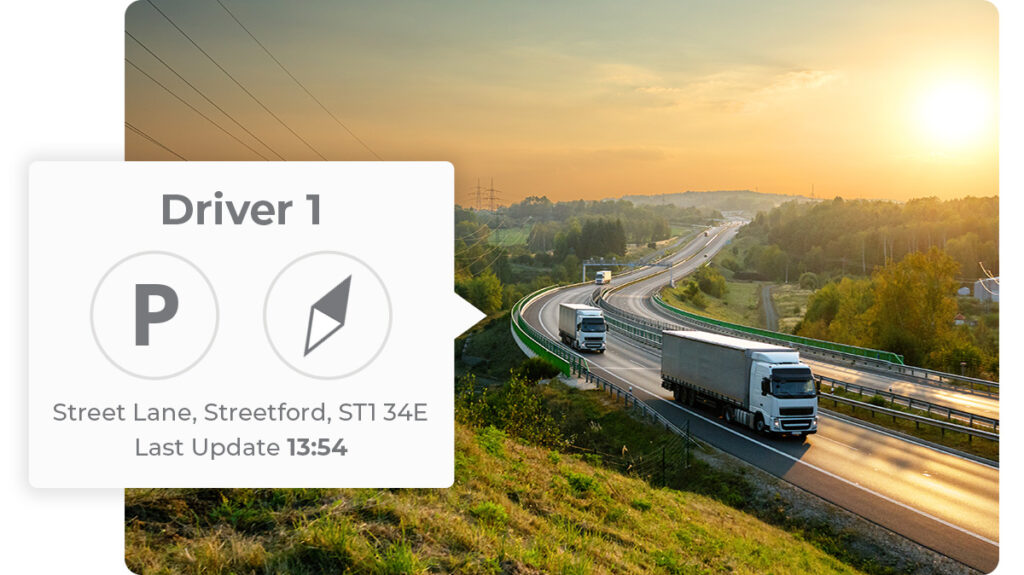 Transport vehicle tracking systems with camera integration
Vehicle tracking with camera integration is the most efficient way to track your fleet. The technology enables transportation companies to improve efficiency and safety on the road. Multi-cam systems and dash cams are invaluable in covering all potential blind spots.
The technology allows you to have real-time visibility on the location and status of your trucks, vans or cars, monitor the drivers' behaviour and ensure they comply with regulations. Tracking ensures drivers are not taking unnecessary risks or breaking the speed limit. It can also help reduce the accident rate, improve safety records and lower insurance costs.
Learn more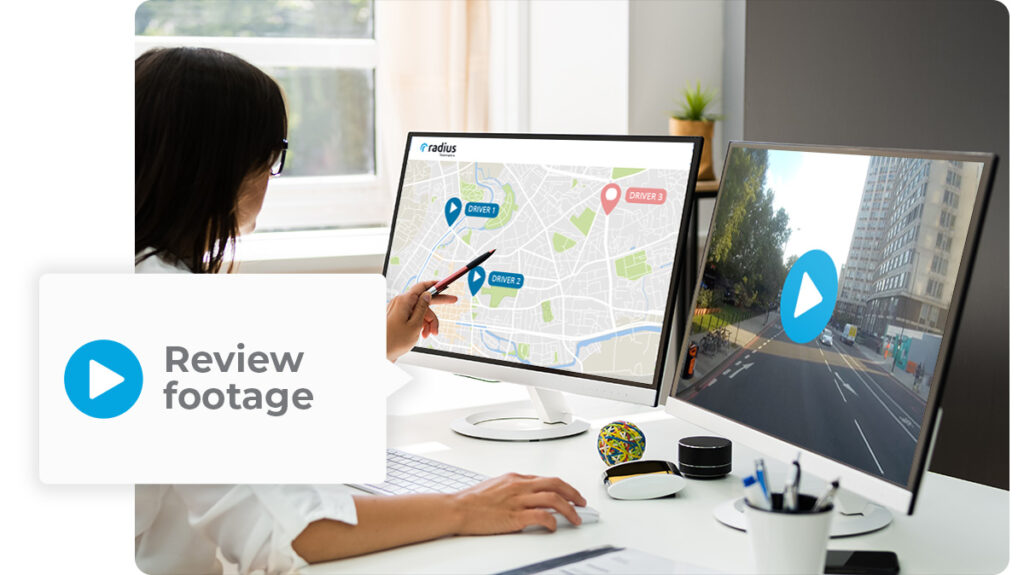 Create a great customer experience by tracking transportation vehicles
Transport vehicle tracking systems can offer great value to customers. Businesses can provide accurate ETAs to customers, quickly locate and dispatch the correct vehicle for a specific task and immediately identify any issues that arise and adjust routes as needed. 
In addition, van or lorry tracking can help you analyse customer data to better understand customer habits and preferences, create a better customer experience and increase customer loyalty.
Enquire now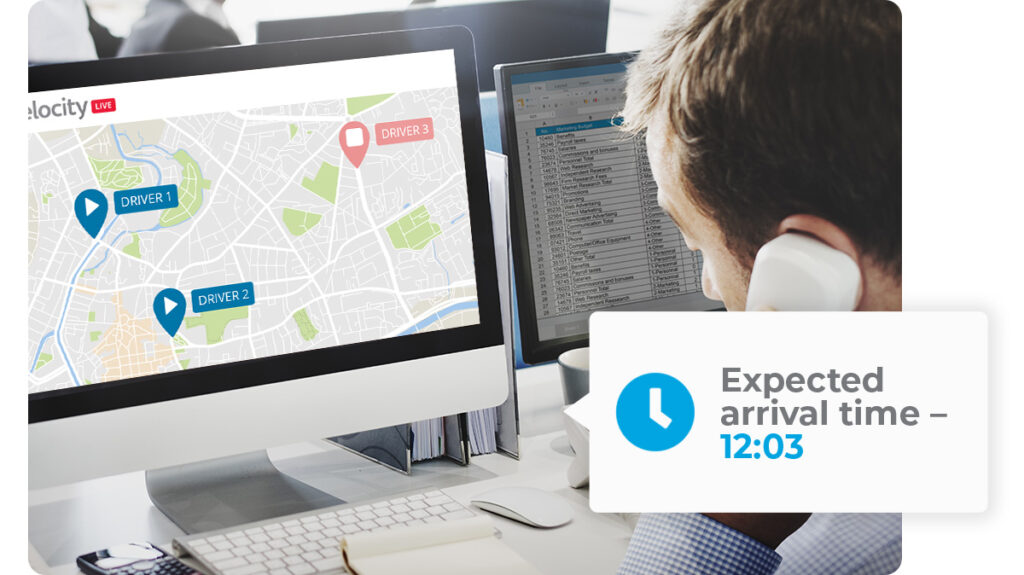 What our customers have to say about us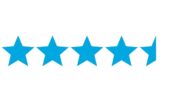 "We saw the benefits of our investment right away. Radius Telematics provided visibility into our load planning, speed of unloading, efficiency in processes, reduction in costs, and improved safety"
Manager, Fleet Company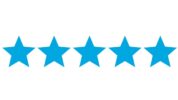 "We have found that Radius Telematics interacts with other systems and devices more easily than some of the other providers as they stay on the cutting edge."
Director, Vehicle Leasing Company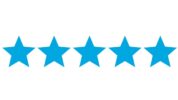 "Radius Telematics have changed the way I run my service business for the better. I don't have to call my drivers, I can see where they are."
Fleet Manager, Service Business
Need help?
Use our help me choose wizard or contact us on one of the options below.