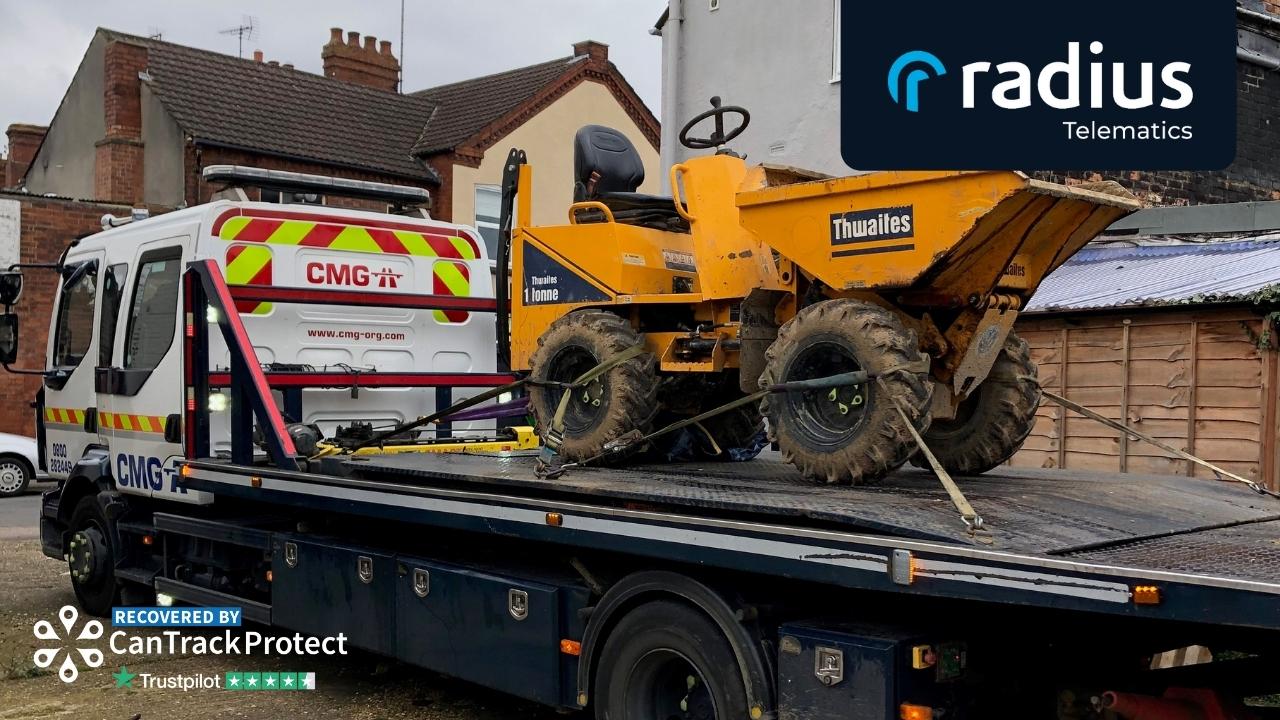 We recovered a 1 ton site dumper 70 miles from the theft location
1-ton site dumper was stolen and moved 70 miles from the theft location overnight, this was reported the following morning to our theft hotline and our asset tracking unit was put into theft mode ready for its next wake up.
When the unit went live, its updated location was relayed to the closest one of our national team of Investigators who made his way into the area.
Once in the area our Investigator quickly picked up the homing beacon signal and after a short walk triangulated this to a locked compound on a street on the edge of town, using our local Police contacts officers soon joined him at the scene.
The Officers then entered the yard, and the dumper was soon located in the corner covered by a tarpaulin, our customer was contacted and informed and the Police arranged recovery of the dumper for a forensic examination.
Less than 5% of assets are recovered when they don't have an asset tracking device, see our full asset tracking range here