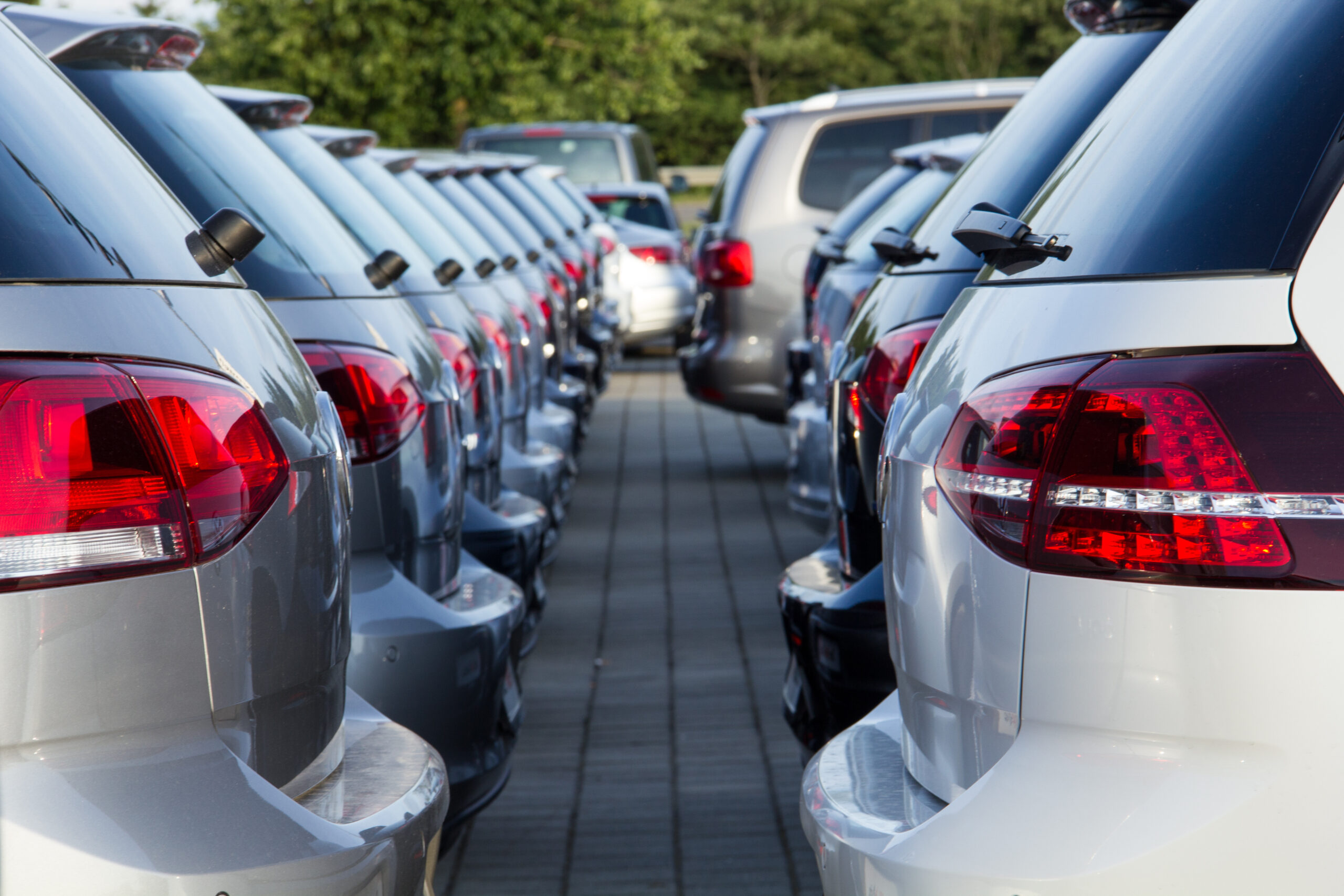 8 Powerful Fleet Tracking Features
Regardless of your industry and the types of vehicles in your fleet, getting a fleet tracking solution is one of the best business decisions you can make.
Telematics for fleet tracking allows you access to powerful features to improve your fleet efficiency, work smarter and focus on growing your business operations.
What is fleet tracking?
Before we dive into the features of fleet tracking, let's quickly review what exactly a fleet tracker is.
A fleet tracker is a vehicle tracking device that is installed inside your vehicle. It transmits all kinds of
useful data you can see in your online account and you can use it to optimise your fleet operations, such as;
Live location
Vehicle diagnostic information
Fuel usage
Driving styles
Instant alerts
You'll get insightful reports in formats that include maps, charts, data lists and graphs so you can easily break down useful information.
Why you need fleet tracking
Vehicle tracking helps any business to manage its operations more efficiently. But this is the case, especially with fleets. When you manage more vehicles, when you operate in an industry that requires you to have vehicles on the road all the time, a fleet tracker can help you work smarter.
It saves you time with automated reports and alerts, allowing you to focus on planning your operations better. It saves you money on more than one front. It keeps you in control of your fleet.
Sounds good? These are the most powerful eight features of fleet trackers.

1 – Use fleet trackers to manage fuel consumption
Fleet tracking systems will give you an accurate view of your fleet's fuel consumption. See which vehicles use the most fuel and understand why.
Fleet trackers can also be integrated with fuel cards and their data. This will give you an exact idea of fuel spend and vehicle activity.
You get detailed reports to identify the best and the worst-performing vehicles and drivers.
2 – Fleet tracking for increased productivity
Here's something no manager really likes to hear—your strategy can be improved. Your designed plan and route may work, but they may not be the best. As harsh as it sounds, it's true. You could use, for example, a 25% more efficient route, and you don't even know about it.
However, tech is available to take advantage of. Use GPS fleet tracking to plan your routes more efficiently. Do this in advance so your drivers know their routes beforehand. Also, do this in real-time. If you spot a traffic jam or roadworks, reroute quickly and efficiently with fleet trackers.
3 – Fleet tracking supports your customer service
Whether you run a fleet of courier vans or HGVs, customers will always appreciate updates and accurate estimated arrival times.
Using fleet trackers enables you to provide more specific ETAs and keep customers in the loop. You will always be able to answer customer questions quickly and provide top-level service.
Seamless customer communication can be the key to successfully retaining your customers and getting further recommendations.
4 – Help recover stolen vehicles with fleet trackers
No company ever wants to deal with a stolen vehicle. Vehicle theft can bring a great deal of loss for a company. It can interrupt your operations, keep your drivers on the side while waiting for a replacement vehicle, and affect your insurance premiums at renewal.
With fleet tracking, you can immediately be alerted if a vehicle is stolen or just moves from where it should be, and you can quickly look into that and notify the police.
We've had great success with the recovery of stolen vehicles that had our vehicle tracking systems installed;
You, too, can minimise the costs and loss in case of vehicle theft with our fleet tracking systems. Enquire now!
5 – Automatic timesheets and records with fleet tracking
With a show of hands, how many fleets struggle with timesheets and records? We're being silly, we know. But not entirely. You must have struggled with those every now and then, if not more than often.
Our fleet tracking systems create 100% accurate driver timesheets allowing you to see details of locations your vehicles visited and roads they used. Timesheets are created automatically and in real-time, which saves you time and eliminates any chance of error.
It's a feature that saves you time in counting how many total hours a driver worked. You can check where a driver was at a specific time, which roads your drivers took, and when.
6 – Use fleet trackers to stay on top of vehicle maintenance
Vehicle diagnostic reports are one of the best features of fleet tracking. It's never pleasant having vehicles off the road. You're not only losing money on repairs, but you're also losing business.
Fault codes and CAN data are two features included in our top fleet tracker that will help you keep your vehicles more on the road and less in a garage.
You'll be notified immediately of any faults or problems and you can see key information like fault codes, braking, speed, revolutions per minute (RPM), fuel consumption, oil pressure, and water temperature. You can even check minute-by-minute activity prior to an accident.
7 – Manage both your vehicles and drivers better
Knowing the location of your vehicles at all possible times is useful. On top of that, you get to see how long a vehicle stays at a location, where else it has been on its journey, and how long it has been at each place.
Using geofencing with the fleet tracking system, you can define areas and get alerts whenever a vehicle enters or leaves that area.
Then fleet trackers also allow you to keep an eye on your drivers' behaviour and set up appropriate training to ensure safe driving techniques.
Check out reports on harsh acceleration, braking, speeding, cornering and idling activities for each vehicle and driver. Use driver scores and incentivise your drivers to promote safety behind the wheel.
It will not only increase overall safety, but it will also keep your vehicles in top shape longer and save you money. Mindful driving can also save fuel.
8 – Fleet tracking can help reduce CO2 emissions
Lower levels of carbon dioxide (CO2) emissions lead to better air quality and a healthier environment. Air pollution is hugely caused by the transportation sector in the UK. This is why many fleet businesses are highly concerned with reducing CO2 emissions.
Fleet tracking systems can be of great help when it comes to reducing your fleet's CO2 emissions. In more than one way:
Aggressive driving, like harsh acceleration, braking, and even unnecessary idling, can add to your fleet's carbon footprint. Keeping an eye on your drivers' behaviour and implementing proper training can also help you control your carbon dioxide emissions.
Route optimisation can also balance your CO2 emissions. Planning your routes better can help you avoid traffic jams, save time, and reduce CO2 emissions.
A poorly maintained vehicle can cause the engine to work harder and burn more fuel, affecting carbon dioxide levels. Staying on top of your fleet's maintenance is important for reducing your CO2 emissions.
All of these, you can control and achieve with flight trackers. Contact us to get the vehicle tracking system your fleet needs.
Get fleet tracking and optimise your operations
At Radius Telematics, we've got you covered with vehicle tracking solutions for all kinds of businesses.
Our award-winning Kinesis Pro fleet telematics system keeps you in control of your fleet, delivering the relevant information any business owner or fleet manager needs. On top of that, you can add up to eight additional features to ensure your fleet is covered from all angles.
Interested to take your fleet management to the next level? Call us at 0800 056 4432 or e-mail us at info@radiustelematics.com. Or fill in our quick form, and one of our experts will get back to you in no time.