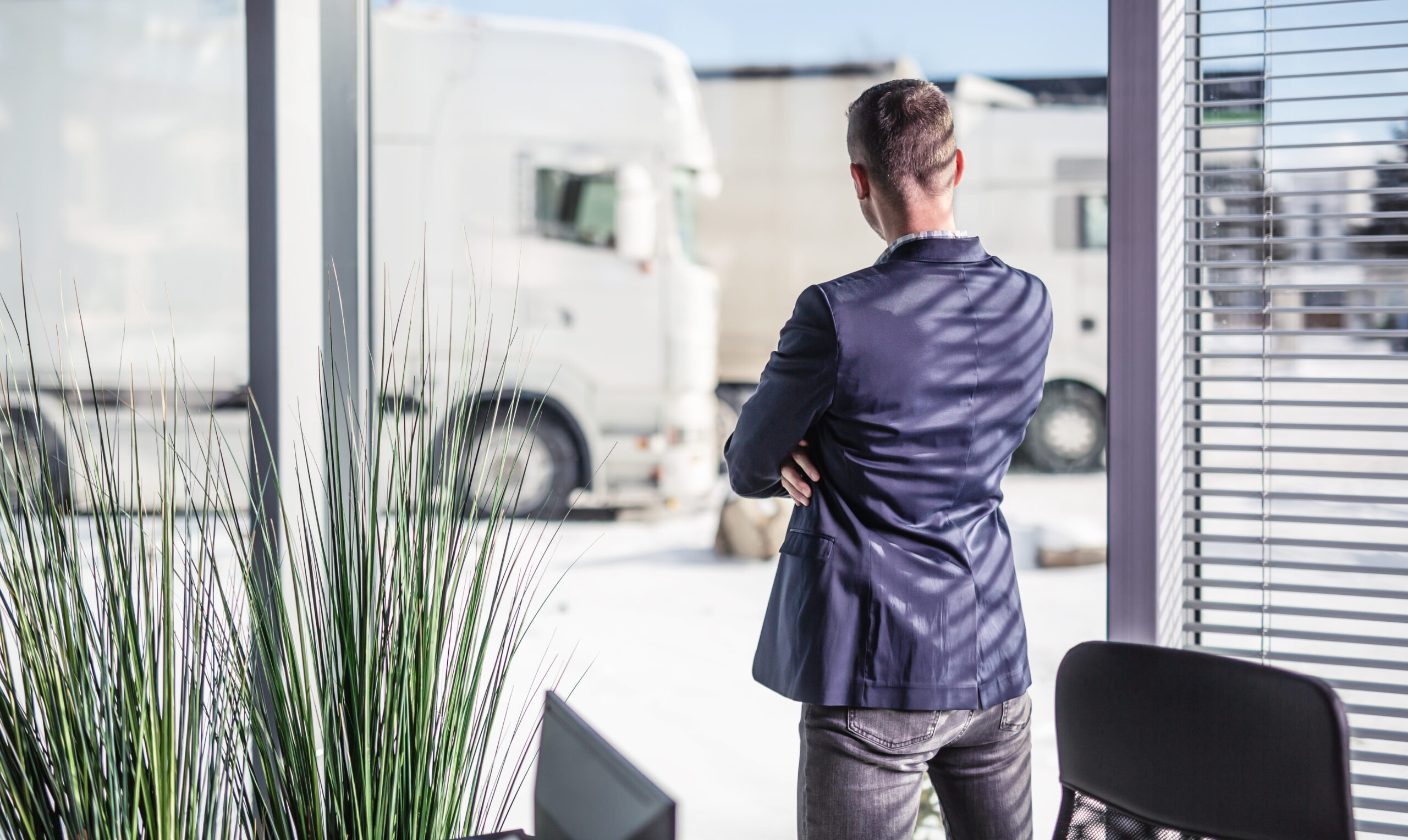 Reduce Fleet Costs with Telematics – Drive Your Business to Success!
Telematics is a revolutionary tool for businesses. It provides major benefits to companies of all sizes, including reducing fleet costs and improving efficiency.
This feature will discuss how telematics and vehicle tracking can save your business money.
What are fleet costs?
Fleet costs are the total expenses incurred by a company in operating and maintaining a fleet of vehicles or machinery. Costs such as fuel, maintenance and repairs, insurance, registration fees, depreciation and lease or financing payments can add up to the total fleet cost.
They can significantly impact a company's profitability. Every business needs effective fleet management strategies to minimise these expenses.
How to reduce cost in fleet management
There are many ways to reduce your fleet's operational costs. To mention just a few:
Effective fuel management.
Route optimisation.
Driver behaviour monitoring.
Vehicle maintenance.
The good news is all these can be managed with one simple solution: telematics!
Telematics can unlock exponential fleet management cost savings simply by allowing fleet managers to monitor and analyse real-time data on vehicle location, fuel consumption, driver behaviour and maintenance needs.
It offers all this useful information fleet managers can use to lower their overall fleet cost.
But let's dive deep into how telematics can help reduce fleet costs.
1. Use telematics to improve fleet management
Telematics comes with many useful features that make fleet management as easy as can be. And it all starts with the ability to track your vehicles in real time. As a result, managers can reduce fuel consumption, maintenance costs and vehicle downtime.
By analysing the data collected from telematics devices, managers can better understand driver behaviour, monitor fuel consumption, identify vehicle malfunctions and schedule maintenance proactively. These functionalities help to reduce fleet costs and improve productivity.
Our advanced vehicle tracking and fleet management platform, Kinesis pro is completely customisable, ensuring you are in control of the data you need to see. Plus, all the tools you need to handle fleet costs:
Driver behaviour reports. You can check out driver scores and determine specific risks to your business in terms of costs due to wear and tear on the vehicle. Use these data to train drivers to improve their driving habits and drive safely and economically.
Fuel card integration. View detailed reports to pinpoint top-performing and underperforming cars and drivers. A summary table highlights figures on each vehicle's
fuel consumption, distance covered, and fuel economy. Check out our guide on how to reduce fuel consumption for more fuel-saving tips.
Fault codes and CAN data. This kind of data can help you lower maintenance costs by identifying maintenance issues before they become major problems.
Enquire now
2. Plan your routes better and reduce fleet costs
Telematics allows businesses to optimise routes and improve delivery times. Businesses can avoid congested routes by analysing traffic patterns and road conditions and selecting the most efficient motorways. This can also lead to reduced fuel consumption, increased productivity, and improved customer service. All of this contributes to lower fleet management costs. Additionally, telematics can provide real-time information about vehicle location and status, enabling businesses to make informed decisions and respond quickly to changing circumstances.
3. Optimising performance leads to fleet management cost savings
Telematics monitors and analyses data related to vehicle performance, driver behaviour and other factors that can affect the efficiency of your operations. As a result, you get access to useful insights such as engine health and fuel efficiency.
That means you can quickly identify issues before they result in breakdowns or costly repairs. You can plan maintenance works as it suits you best to reduce cost fleets.
Telematics helps you optimise performance and reduce cost fleets in several ways:
Reducing fuel consumption.
Improving driver safety.
Enhancing route planning.
Increasing overall productivity.
In short, you can rely on extensive data to ensure your fleet is operating at peak performance for better results and improved profitability.
4. Lower insurance costs with telematics and dash cams
Reducing insurance costs is high on the list of any fleet manager. Our telematics and vehicle tracking devices help you achieve that. Combined with our dash cams, you have a winning solution.
The technology collects and transmits driving-related data to your insurance company. This helps insurers understand how you (or your drivers) behave on the road. With this information in hand, they can provide personalised insurance premiums.
Dash cams increase driver protection and are proven to encourage drivers to drive better and more carefully. They also help you prove fault in an accident and avoid false claims, keeping your insurance low.
Safe drivers can get better rates, and businesses can save money on insurance costs. So, keep an eye on your driver behaviour reports and train your drivers to safe driving techniques. And get those dash cams.
5. Improve customer service and increase customer retention
Customers nowadays value real-time tracking and delivery updates. They value quick replies to their queries and reliable customer service.
Telematics allows you to collect and analyse data vehicle data and use this information to improve customer service.
For example, it allows for personalised customer communication regarding estimated arrival times, real-time traffic updates and vehicle diagnostics.
Telematics also enables remote monitoring of vehicles and drivers, helping to identify potential issues, such as maintenance needs or unsafe driving habits, before they become significant problems.
Ultimately, these benefits increase reliability, transparency and customer satisfaction, enhancing customer service overall.
6. Increased asset security can save you money
Vehicle theft is on the rise, unfortunately. Telematics' powerful tracking features combined with a reliable asset tracking solution can save you money in multiple ways. It can help:
Prevent theft and loss of assets.
Improve asset utilisation and reduce downtime.
Reduce insurance premiums. Our asset tracking solutions are S7 Thatcham approved and accepted by insurance companies.
Plus, you can opt for our stolen vehicle recovery service. We help you locate and safely recover your asset in case of theft, with a 95% recovery success rate. Our investigations unit is made up of former police officers with nearly two centuries of policing experience between them. You can't get any better than that.
Overall, increased asset security can lead to significant cost savings for businesses.
Enquire now
Reduce fleet costs with Radius Telematics
Telematics can significantly reduce costs and improve efficiency for businesses. It's an investment worth considering for any business looking to streamline operations and boost profitability.
We help businesses of all sizes and industries get the best out of their vehicles and assets. Our range of award-winning vehicle tracking devices and telematics systems covers every business, from the smallest ones to the largest fleets.
It's time to get fleet costs under control. Call us at 0800 056 4432 or e-mail us at info@radiustelematics.com. Or just  fill in our quick form, and one of our experts will get back to you.
Enquire now