Journey history allows fleet managers and business owners to view the journeys of any vehicle or driver over a chosen

time period
Telematics systems are becoming increasingly popular in the commercial vehicle industry. They are designed to track routes and provide real-time information about a vehicle's location, speed and other important data. One of the key features of telematics systems is the ability to track vehicle journey history.  
Our easy-to-understand reporting system provides peace of mind that vehicles are not being used for unauthorised trips. You can view details of each journey in a summary table that lists vehicle registration, driver name, individual journeys, the number of journeys, driver time and distance travelled. 
What is journey history in telematics?
Vehicle journey history is a powerful feature of telematics systems that can help you improve your fleet management. The system collects and analyses data regarding a vehicle's movements and activities over a period of time. 
The information gathered includes the vehicle's location, speed, acceleration, braking and, if you integrate your fuel cards, accurate fuel consumption. This information can be used to gain valuable insights into the performance and activity of individual vehicles, as well as the overall performance of your fleet. 
Enquire now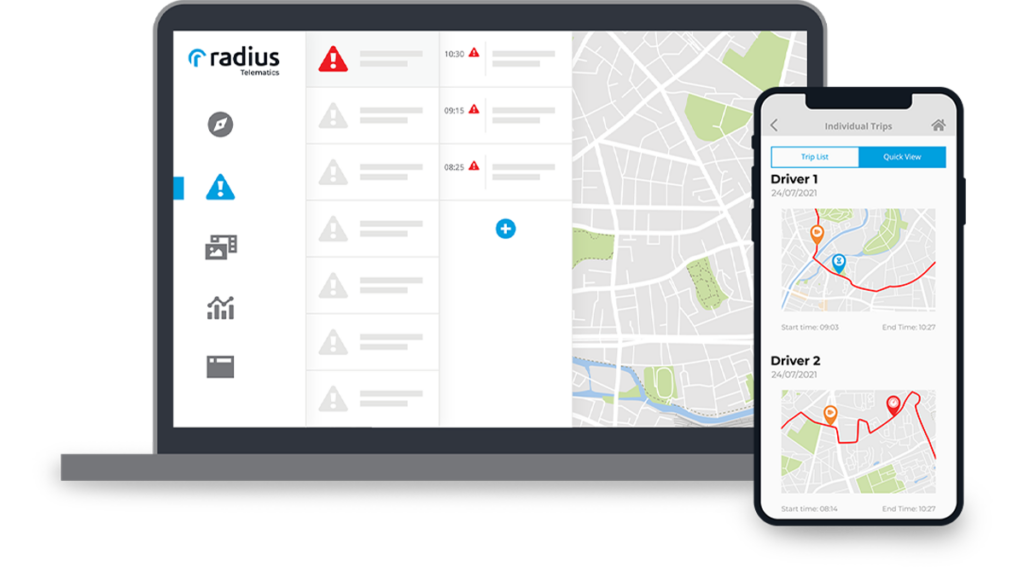 See journey history in action
The
business
benefits of
route tracking
and
journey history
Journey history data can be used for a variety of purposes. It can help you with route optimisation, reducing fuel consumption, improving driver safety and taking care of maintenance issues before they turn into serious repairs. All of this leads to massive cost savings on the long-term. 
Overall, journey history data is an important feature of any telematics system, providing in-depth insights into the operation and performance of individual vehicles and fleets. Leverage the data from your GPS route tracker to make more informed decisions to optimise your operations, improve safety and reduce costs. 
Enquire now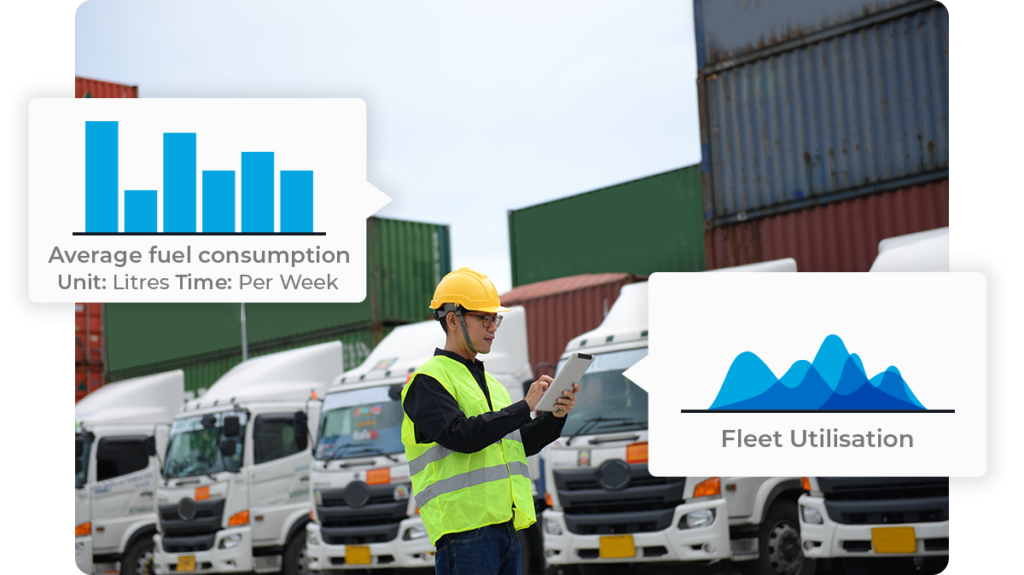 Identify
patterns of inefficient driving behaviour
Analysing vehicle journey history data can help you identify inefficient driving, like excessive idling, frequent braking, harsh accelerating and steering, which can lead to increased fuel consumption and vehicle wear and tear.
By identifying these behaviours in due time, you can provide targeted training to help drivers improve their driving habits. In turn, this will help drivers reduce their carbon footprint and improve their overall driving safety, while saving you money on fuel and repairs and minimising vehicle downtime.
Enquire now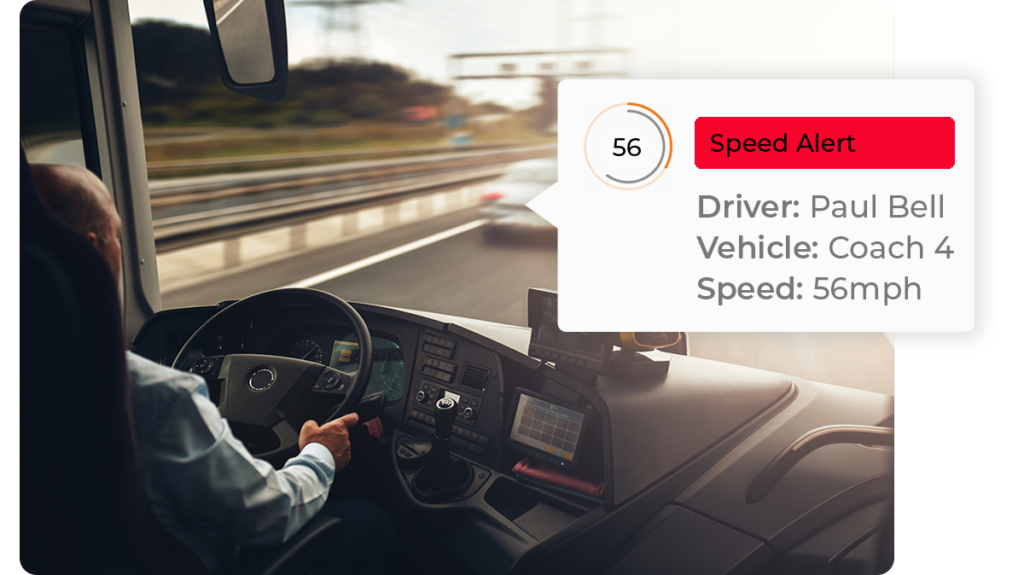 Improve
routes
with
route tracking and
journey history
Telematics has revolutionised the way we navigate our vehicles. It's made it easy to track routes and avoid road works and traffic congestions in real-time. Journey history data takes it up one level. It allows you to analyse and identify areas where your drivers are spending more time than necessary, areas with heavy traffic or roadblocks. 
GPS route trackers and the vehicle journey history feature are essential tools for improving routes. And better routes result in better performance, improved efficiency, reduced costs and increased customer satisfaction. 
Enquire now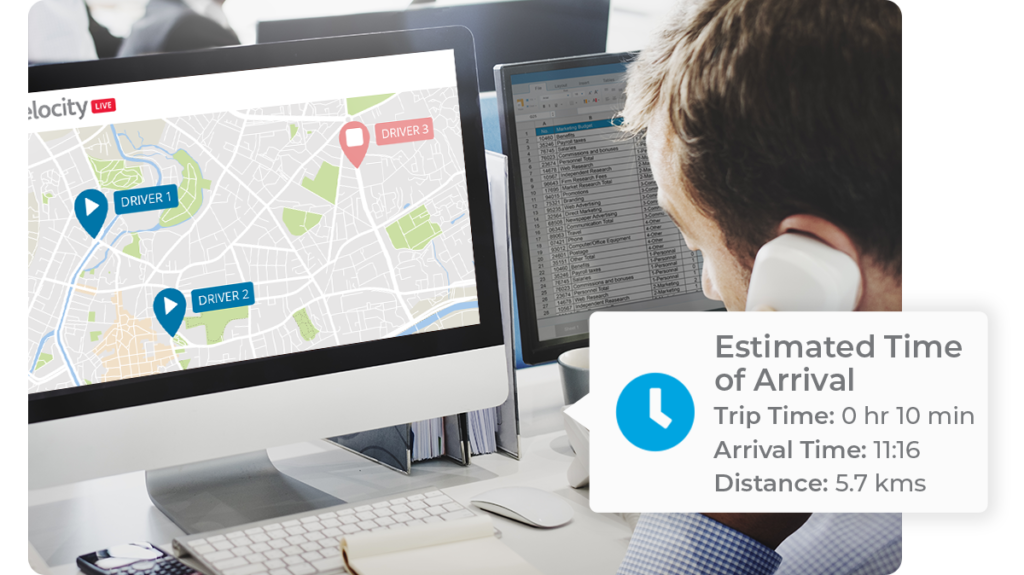 See detailed

information on trip history
Use your online portal to review the track route data for each one of your vehicles. See the distance a vehicle travelled, the number of journeys made and track the total drive time. You can set up a specific reporting period for a more detailed view. Take it one step further and break down the information based on postcode, street level detail and even start and stop times. 
As telematics systems become more sophisticated and widely adopted, journey history data will become even more valuable for businesses. Make more informed decisions than ever before. 
Enquire now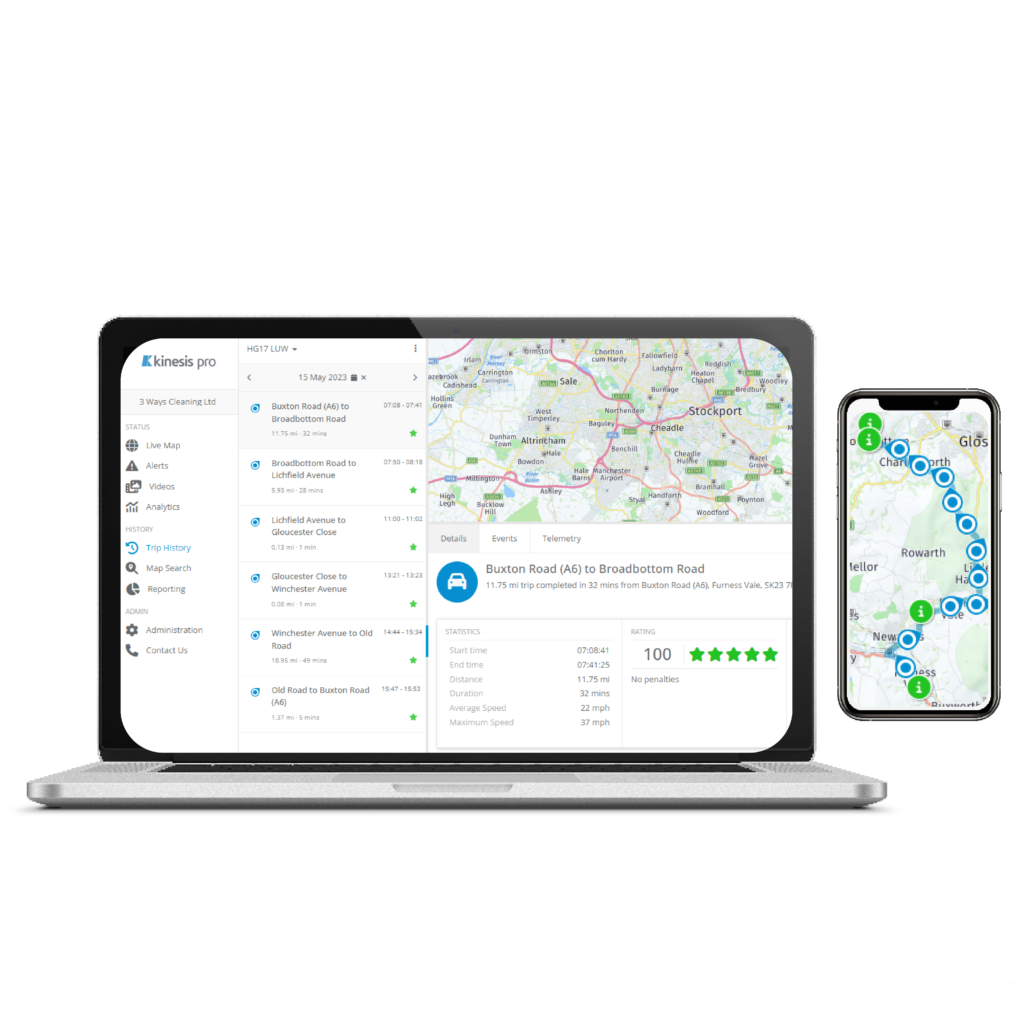 What our customers have to say about us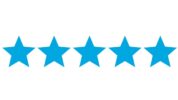 "We have been customers of Radius Telematics for many years and over that time they have saved us thousands of pounds with their simple, but effective trackers. Would thoroughly recommend it."
Managing Director, Car Dealership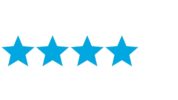 "We have used Radius Telematics on multiple occasions to solve our customer's requirements. The service we have received has been top quality and Radius staff are always very helpful and efficient."
Director, Manufacturing Company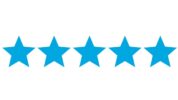 "Very happy with the service from Radius Telematics, they have been very helpful explaining the devices and quick to get back to us with any queries and what would suit our business requirements best."
Supervisor, Delivery Service Company
Need help?
Contact us on one of the options below.