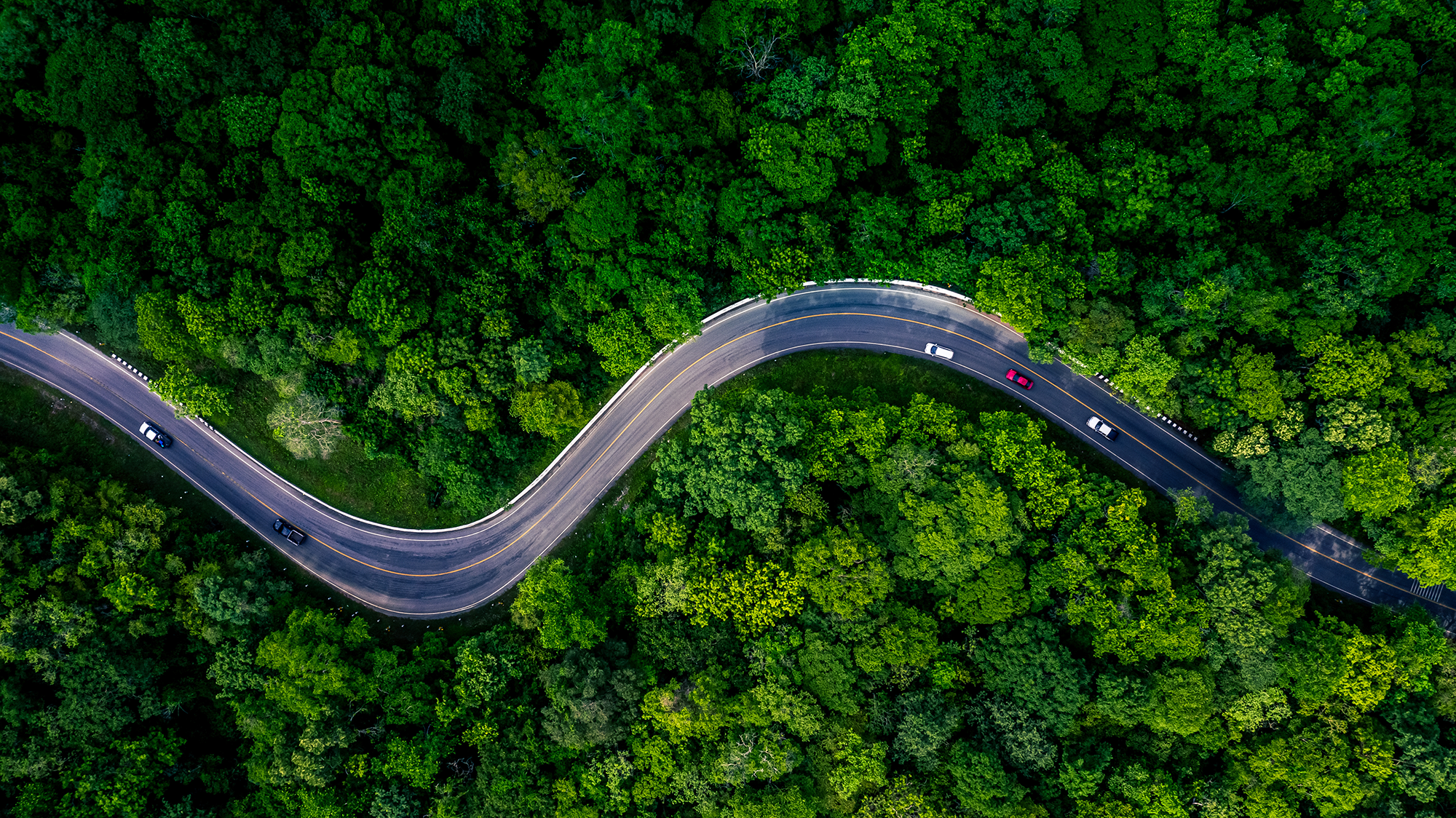 How Green Telematics is Helping the Environment
There's an increasing concern about climate change and the need to reduce carbon emissions all around the world.
The UK acknowledges that by organising Clean Air Day on 15 June every year. The aim is to raise awareness about air pollution and encourage schools, businesses and communities to take action to reduce their contribution to it. 
To support the clean air initiative and contribute to reducing pollution, companies develop products and solutions to be eco-friendly and provide green benefits.
Just like green telematics systems. We developed our products with the environment in mind. We aim to help businesses achieve better sustainability. We're looking towards working together with you for a cleaner future.
Telematics is proving to be a valuable tool in promoting sustainability and eco-friendliness. It has a range of environmental benefits that can help promote clean air and reduce harmful emissions.
This article will discuss how our telematics solutions can contribute to a cleaner and greener future. 
The environmental benefits of telematics
Telematics can be an important addition to a company's toolbox for reducing its carbon footprint. In fact, using telematics to manage your fleet has a high impact when it comes to reducing emissions.
This is how our cutting-edge vehicle tracking solutions can help reduce your business's carbon emissions.
1. Telematics to reduce fuel consumption
Think of it this way—cutting down your fuel consumption lowers your carbon emissions. Telematics can help you achieve that.
All of our telematics systems have fuel card integration to make fuel management easy. That means you get the most accurate MPG reporting possible.
Based on detailed reports, you'll be able to identify your best and worst-performing vehicles and drivers. You can break the information down by individual vehicle or groups, as you see fit, and check the distance travelled, how much fuel was used and the fuel efficiency for each vehicle. 
2. Green telematics includes route optimisation
Finding the most efficient routes is important and challenging in today's ever-congested traffic. It can reduce your driving hours and fuel at the same time. 
For that, use our route optimisation feature to:
Predict the best driving routes
Avoid roadworks and highly congested traffic areas
Limit the time spent idling
Lower your fuel consumption as a result
Reduce your environmental footprint 
Enquire now
3. Driver behaviour and its impact on the environment 
Every little action we take can have an impact on the environment, even if we don't realise it. Every harsh brake, every sudden acceleration and every 10 minutes of unnecessary idling will add to pollution levels.
Inappropriate driving behaviour doesn't only affect the environment, but your company image too. Fortunately, driver behaviour reports included in our telematics solutions make it easy to track driving habits and to take quick and proactive measures to train your drivers to safer techniques.
Keeping an eye on your drivers' habits and addressing negative tendencies can save you money, increase safety and help the environment. By monitoring things like fuel consumption, you can make changes that will benefit your business and the planet. 
4. Telematics helps reduce maintenance needs 
Reduced maintenance costs and needs are one of the big environmental benefits of telematics. The technology doesn't only help to reduce maintenance costs but also promotes eco-friendliness. 
An ill-maintained vehicle is more polluting. Plus, it can lead to serious and costly repairs. Not to mention the downtime that can potentially make you lose business.
By monitoring vehicle performance and identifying potential issues before they become major problems, telematics can help to reduce the need for excessive repairs and maintenance.  
This not only saves you money but also reduces the environmental impact of vehicle maintenance by reducing the need for replacement parts and reducing the amount of waste generated. 
Enquire now
Green telematics in a nutshell
Creating a more sustainable planet will not happen overnight, and it's not going to be easy. But every small action we take matters. For fleets, adopting telematics is a start.  
Telematics technology has a range of environmental and green benefits that can help to promote clean air and reduce carbon emissions. It can do that by:
Reducing fuel consumption
Improving route planning
Adopting safer driving behaviour
Reducing maintenance needs and costs
As we celebrate Clean Air Day, it's important to recognise the role that telematics can play in promoting clean air and reducing carbon emissions and to continue to explore new ways to use this technology to create a more sustainable future. 
Why you should choose Radius Telematics 
With over 600,000 live tracking units throughout five continents, we have the experience and expertise to provide the best telematics solutions for our customers.
We offer the widest range of telematics solutions for every business size and type, and we work closely with our customers to tailor the solutions around their needs, making sure they get the most efficient and effective telematics system for their business. 
We have designed our products with sustainability in mind and are committed to protecting the environment.
That's our pledge to you and to the environment, and that's why you should choose Radius Telematics. 
Contact us today, and let's have a chat about your needs and how we can support those needs.