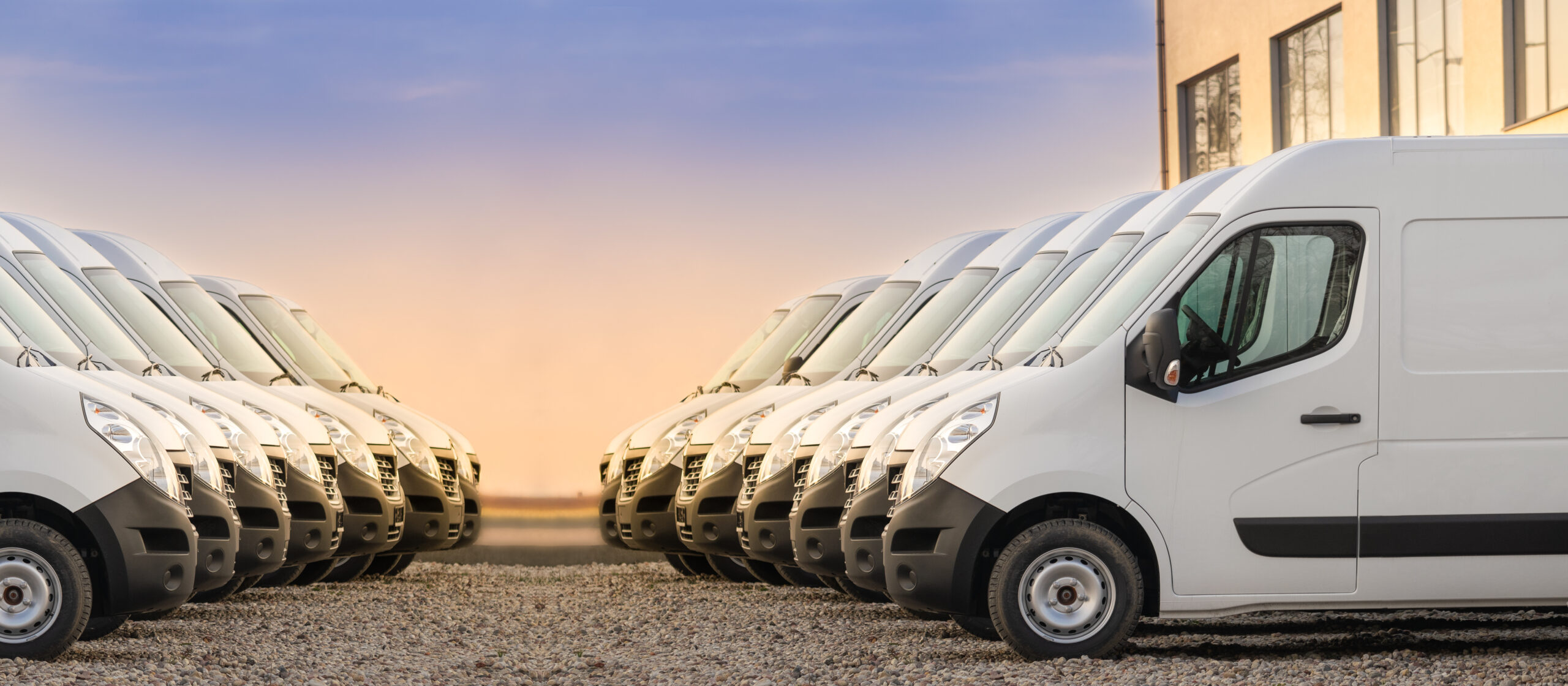 Adapting to Change: Telematics for Fleet Management to Help Ever-Changing Fleets
It can be challenging for fleet managers to keep track of a constantly changing fleet. Whether you're adding new vehicles, replacing old ones or simply reassigning vehicles to different drivers, it can be difficult to keep track of everything.
However, with the help of telematics, managing a changing fleet has never been easier. Telematics can help increase the security of your fleet vehicles and drivers, reduce costs, improve productivity and increase employee retention. All with little effort on your part. How exactly? Find out below.
The importance of choosing the right telematics system for an ever-changing fleet
The business landscape is rapidly evolving. In a highly competitive environment, you need all the tools you can get to stay ahead of the game. For that, the importance of choosing the right telematics for fleet management, especially with an ever-changing fleet, cannot be overstated.
Fleet managers need to have access to accurate and real-time data to make informed decisions, which is even more important when you're managing a dynamic fleet. A telematics system can provide valuable insights into a fleet's operations regardless of what type of vehicles you manage or how often they change.
Choosing the right telematics system can help fleet managers:
Optimise their operations
Reduce costs
Improve safety
Increase overall productivity
The right system should be flexible enough to adapt to changing business needs and should provide data that is easy to understand and act upon.
Ultimately, investing in the right telematics system can help fleet managers stay ahead of the competition and drive their business towards success. And that's exactly what our fleet vehicle tracking solutions do. Act now and get your fleet telematics system or keep reading to find out more about how telematics can help you manage an ever-changing fleet.
Enquire now
Understanding the basics of telematics for fleet management
Telematics is a technology that uses GPS and cellular networks to track the location, speed and other data of vehicles in real time. This information can be used to monitor driver behaviour, optimise routes and improve overall fleet efficiency.  
Here are some powerful telematics features to help you manage an ever-changing fleet.
Live vehicle location tracking
With telematics for fleet vehicles, you can track the location of all your vehicles in real time. This means you can quickly locate any vehicle, even if it has been reassigned to a different driver or location.  
This can be especially useful if you need to find a vehicle that has been stolen or lost.
Driver behaviour monitoring
You can use telematics to monitor driver behaviour and correct inadequate techniques, such as speeding, harsh braking and rapid acceleration.
If you have a high turnover of new drivers, this data can be useful to identify unsafe driving habits and provide feedback to drivers, helping to reduce accidents and improve overall safety.
Fuel management
Staying on top of fuel consumption can be difficult when you constantly have new vehicles to manage. Telematics can be used to monitor fuel consumption and quickly identify areas where fuel efficiency can be improved.
That's a feature that can be especially useful for a changing fleet, as different vehicles may have different fuel efficiency ratings.
Maintenance reminders 
How do you keep track of all the regular maintenance your fleet vehicles need? Whatever your answer is, we've got a simpler solution: fleet vehicle tracking.
Telematics systems can be used to monitor vehicle health and provide maintenance reminders based on mileage or other factors. This can help ensure your vehicles are properly maintained, even when your fleet changes a lot.
Route optimisation
Finally, telematics for fleet management can be used to optimise routes and improve overall fleet efficiency. By analysing data on traffic patterns, road conditions and other factors, telematics can help you find the most efficient routes for your vehicles, no matter how often they change.
Plus, with Radius Kinesis' dashboard, you can easily update drivers in real time. 
Enquire now
Factors to consider when selecting telematics for a dynamic fleet
When choosing a telematics system for a dynamic fleet, you should take into account things like scalability, flexibility and customisation options: 
Scalability is an important factor. You want a solution that can easily grow and adapt to the changing needs of your fleet.
Flexibility is also crucial. The solution you choose should be able to integrate with other systems and provide customisable reports.
Customisation options are also an important consideration. They allow you to tailor the telematics solution to the specific needs of your fleet. For example, you can check journey history, choose how to monitor drivers or set up real-time alerts. 
Our telematics solutions include all those options and help you manage your dynamic fleet easier. Talk to one of our experts and learn how to get rid of fleet stress with telematics.
Enquire now
Best practices for implementing telematics for ever-changing fleets
Implementing telematics for fleet management can be a game-changer for all fleets, but you've got to make sure you're doing it right. There are some best practices to follow for successfully implementing telematics.
Firstly, it's important to set clear goals for what you want to achieve with telematics, such as improving safety or reducing fuel consumption.
Secondly, involving employees in the process can help to get buy-in and ensure everyone is on board with the changes.
Regularly reviewing data is also crucial for identifying areas for improvement and making informed decisions. Luckily, our reports can be customised so you can quickly access the most relevant data for your business.
By following these best practices, you can make the most of your telematics system and achieve your business goals.
Benefits of telematics for dynamic fleets
From increased productivity and efficiency to money-saving, telematics brings many benefits to all kinds of businesses. The best and most constant ones include: 
Enhanced safety and security. Pinpointing the exact location of your vehicles can be a huge security booster—quickly locate stolen vehicles or equipment and prevent unauthorised use. While driver behaviour reports allow you to address issues before they become accidents. Add dash cams to your telematics solution, and you'll be covered on all fronts. 
Improved efficiency. Optimise routes and reduce unnecessary driving with no hassle. Dispatch vehicles to jobs faster and keep better tabs on their activity.
Better productivity. All the insightful reports you get from the telematics software are powerful tools you can use to identify areas you can improve, like reducing idle time, avoiding damaging driving behaviours and lowering fuel consumption.
Cost saving. A well-optimised fleet means lower costs. Telematics can help reduce costs associated with fuel, maintenance and insurance by providing data on driver behaviour, vehicle performance and route optimisation. 
Keep your employees from ever-changing
Your vehicles may change often. Maybe you add new vehicles, replace older ones or just include new vehicle types in your fleet. But you can keep one constant—your employees. Telematics can also help with employee retention in several ways.
Real-time data on employee performance, safety and efficiency can help you identify employee strengths and weaknesses. That enables you to provide targeted training and coaching, which can help employees feel more engaged and valued. This can ultimately lead to higher job satisfaction and retention rates.  
Telematics can also help managers identify and address issues that may be causing turnover, such as excessive driving hours or unsafe driving practices. By addressing these issues proactively, managers can create a safer and more supportive work environment, which can help retain employees in the long term.  
Overall, telematics can be a powerful tool for improving employee retention and creating a more engaged and motivated workforce.
Choose Radius Telematics for fleet management 
Managing a changing fleet can be difficult, but it doesn't have to be. Our telematics systems are designed to fit the needs of all businesses, from small to big, from those with constant needs to those with dynamic demands.
We'll support you every step of the way to streamline your operations and fully benefit from all the advantages telematics has to offer.
Call us at 0800 056 4432 or e-mail us at info@radiustelematics.com. Or fill in our quick form, and one of our experts will get back to you in no time.