Connected camera range for vehicles and fleets of all sizes, providing you with instant video footage to help keep your drivers protected and other road users safe
Crystal clear footage with a 4G HD dash cam
Vehicle cameras help you capture data that will help you optimize your fleet and increase the level of safety.  We offer forward and rear facing dash cameras, ADAS / AI camera solutions, as well as multi-channel camera solutions. 
All of our camera solutions are connected over mobile networks so that you can view footage in real-time.  Video footage is also stored so that it can be accessed at a later time. 
Contact Us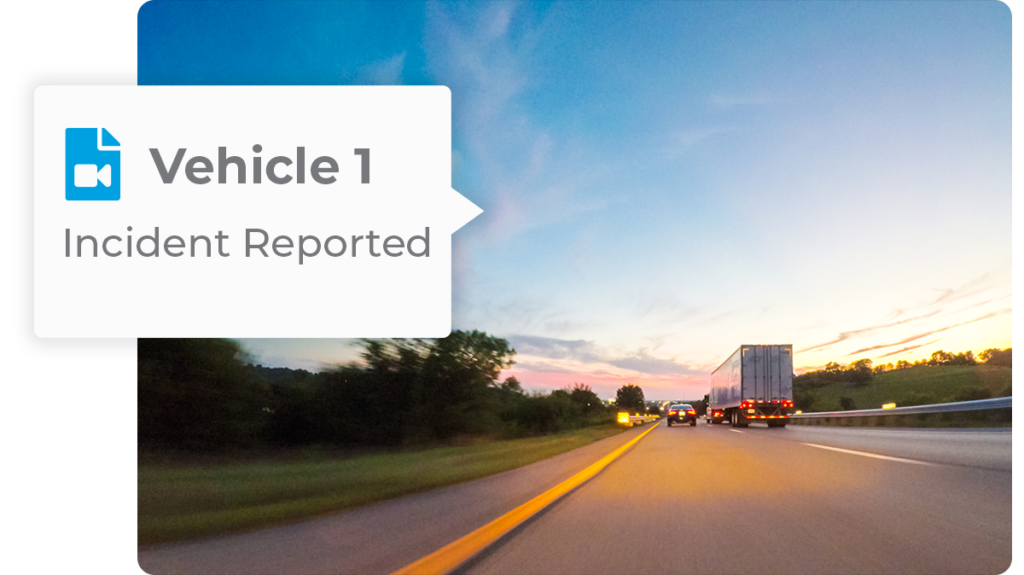 Why customers choose dash cams from Radius Telematics
Fewer accidents
Use video insights to help train drivers to create a safer workforce reducing accidents and associated costs.
Lower insurance
Insurance premiums and claims costs can be significantly reduced by introducing cameras to your vehicles.
Eliminate fraud
Prevent bogus claims against your businesses with accurate footage of incidents that prove you weren't at fault.
Protect drivers
Provide drivers with the reassurance that their journeys are being recorded helping to protect them and be safer on the road.
Watch video footage instantly, from anywhere, and in clear HD
Retrieve your video footage whilst your vehicles are on the move. Unlike traditional dash cameras, the Radius Telematics range offer remote video download, no need to take your vehicle into a depot.
All you need to do is simply select a date and time and request the footage on your device, wherever you are.
Contact Us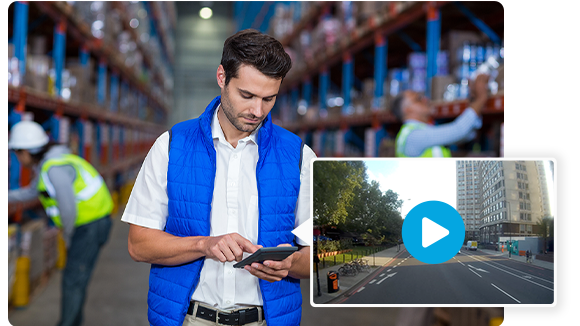 See driver performance data and dash cam footage in one place
Help reduce risks of accidents and encourage safe driving practices with your workforce when utilising dash cam and vehicle tracking integration.
See who was driving, how fast they may have been going and where the vehicle was located when an accident occurred.
Contact Us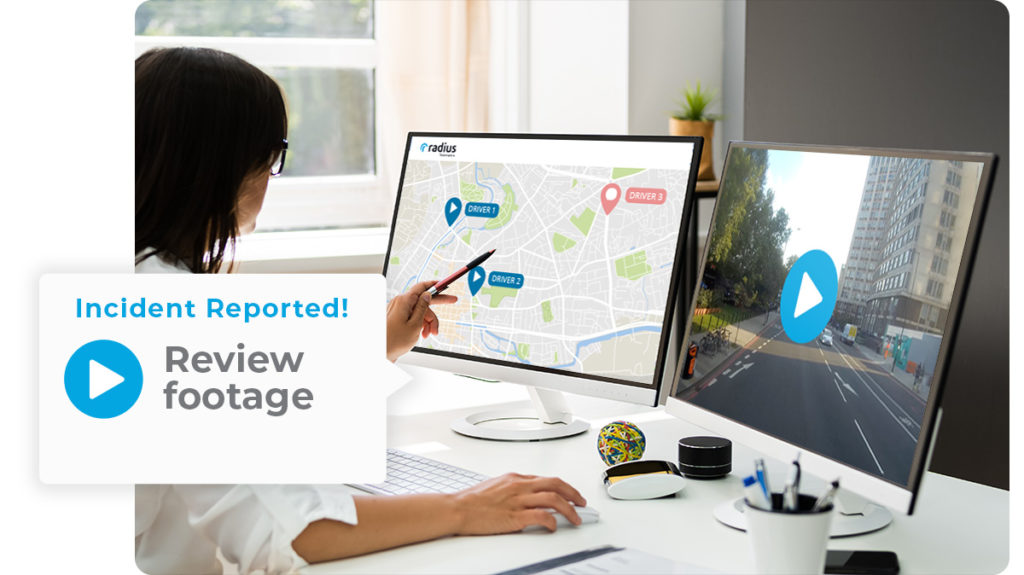 Want More? Check out our other solutions
Radius offers a wide array of telematics based solutions to help manage your business and assets more efficiently.
Solutions